Nelson Saturday Market Food: Part 1
For awhile I was stuck in this rut of work and writing anything was the last thing on my mind. But of late, I have a renewed sense of life. I am about to change job and it almost feels like a cloud is lifted off me. Don't get me wrong, I did enjoy my job but there was something about it that also drove me to a point where I was not enjoying life anymore. My job became my life and it was doing nobody favours. But that is a story for another day.
So yes, with this cloud lifted we slowly started going out more and even back to the Saturday market for a casual stroll every week. It seems like there is so much more there compared to a year ago?! Yes, that is how long I have not been to the local market. In any case, there are definitely heaps of new food stalls. We are yet to try it all but have found a few gems so far that we keep visiting each week. So I got thinking, what better way to make an excuse to try ALL the foods than to say that I have to for review purposes to create content for this blog!

And that is exactly what I am going to do. So this is part 1, next week, we will try something new and update you. Nelson also has quite a strong cafe scene, so perhaps a cafe crawl will be in the works?
Nana's Maori Fried Bread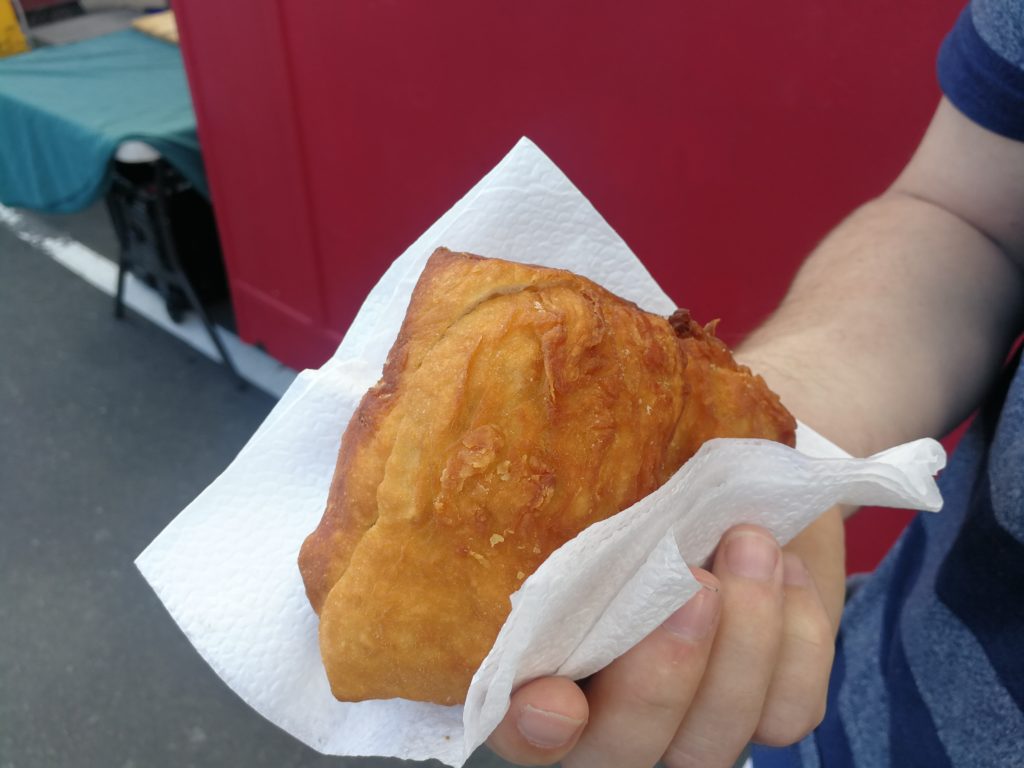 This my friends, is the stuff of dreams. It is literally a ball of fried dough and it is so bloody good. It reminds me somewhat of the fried crullers that we have with congee back in Malaysia but on steroids. This is actually a Maori specialty I believe, so it is definitely a must try for all you tourists! You can fill it with all sorts but I went with the simple 'fill it yourself' option. This 'fill it yourself' option is $3 and there is a wee self serve corner where you can load it up with butter, jam, golden syrup and maple syrup. The other options are $6 to $7 but so worth it. We had ours with jam and butter.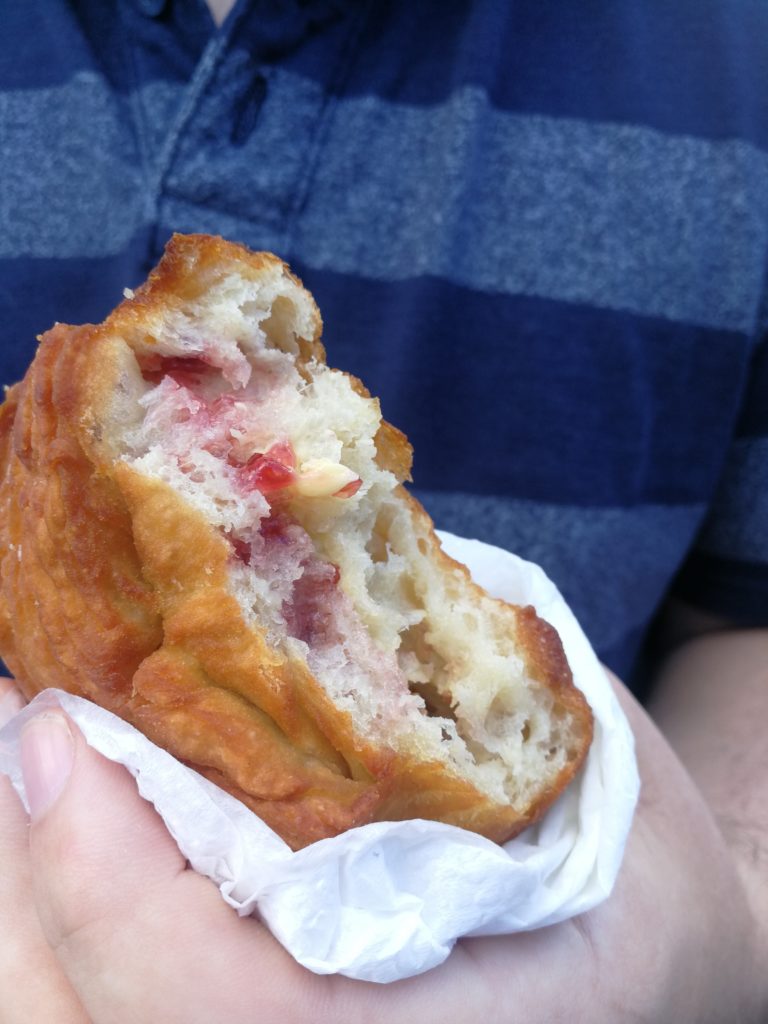 Sorry for the less than stellar photo but here is what it looks like inside. As you can see it has holes like a ciabatta bread. The texture is slightly chewy but also fluffy at the same time. Honestly, that is the best way to describe it thought it doesn't make complete sense. All I can say is try it out for yourself.
This is the stall to look out for if you would like to try this delicious ball of goodness. You will not be disappointed!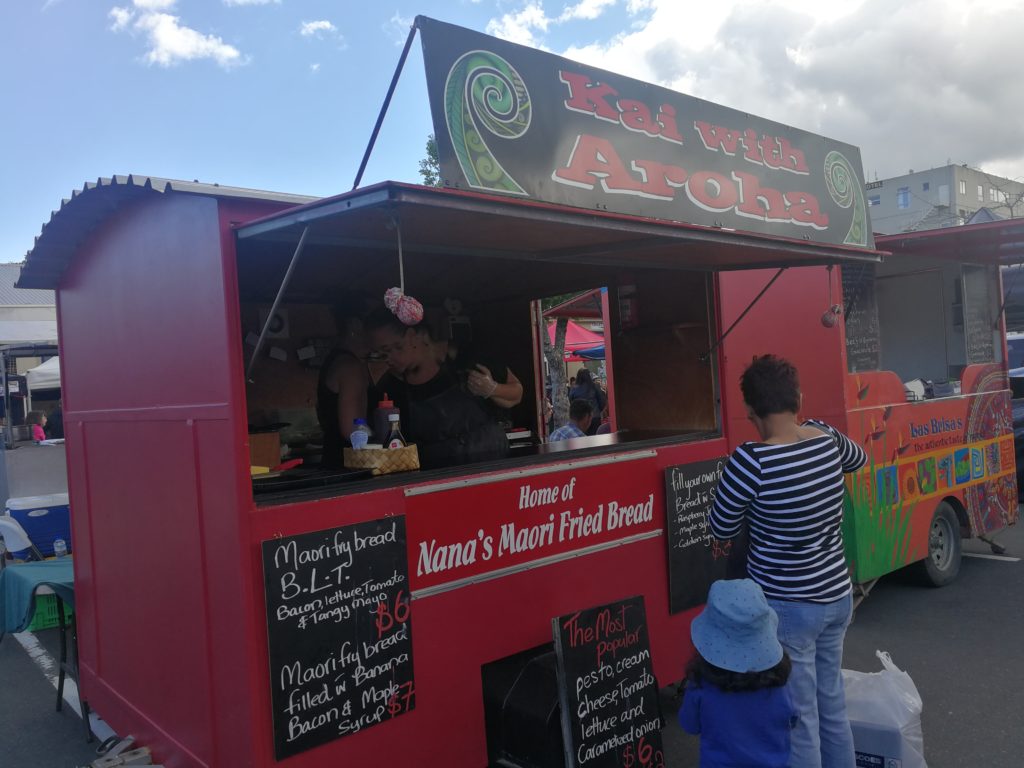 Mister Chai
Would be a sin not to have tried this given its name and also because I do like a good Masala Chai. These guys make it fresh on the spot and it is perfect. Not too sweet, just the right amount of spice with the perfect milk to Chai ratio.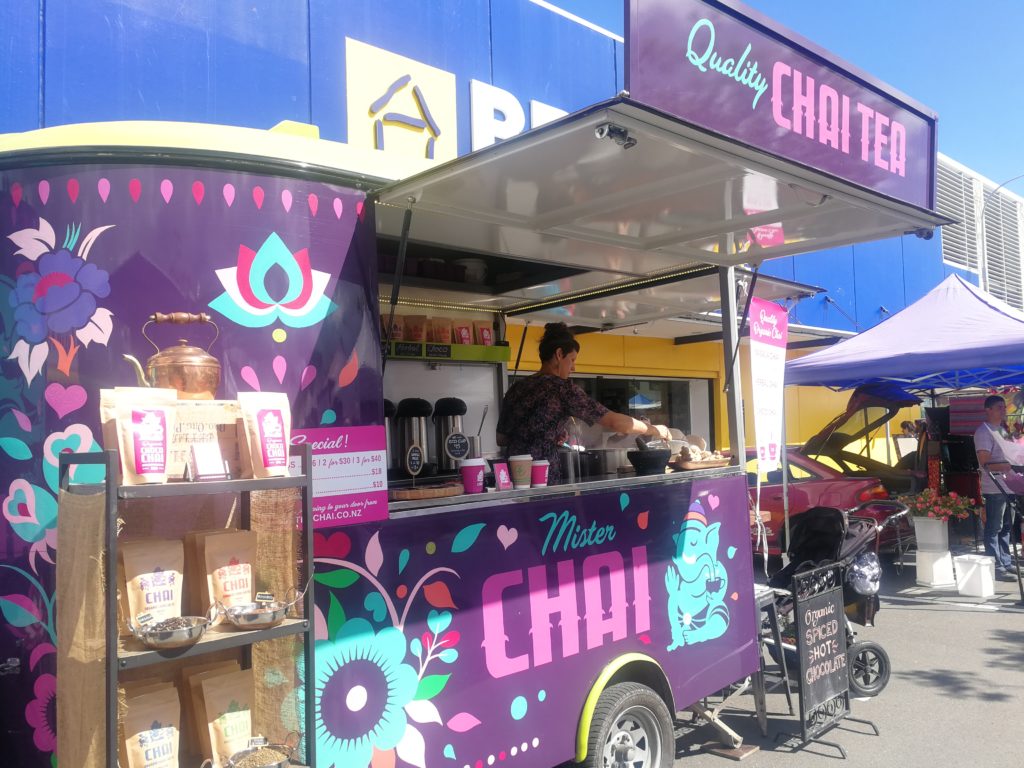 Here is their super cute stall! As you can see they also sell tea blends and the Chai blend so that you can make it at home. It really is the real deal and I have to say, probably the best Chai you can get in Nelson. In winter, it is even more perfect. I had actually encountered these guys At the Motueka Sunday Market a few months back when we brought M's parents for a visit. I remembered that it was a cold cold day and we got a cup of this, it was the best $5 spent that day.
Taste of Sri Lanka
This here, is the holy grail that we stumbled upon when we woke up one morning and decided that going to the market was a great idea. Honestly I hope these guys end up opening a restaurant cause boy will I be keen to see what else these guys can make.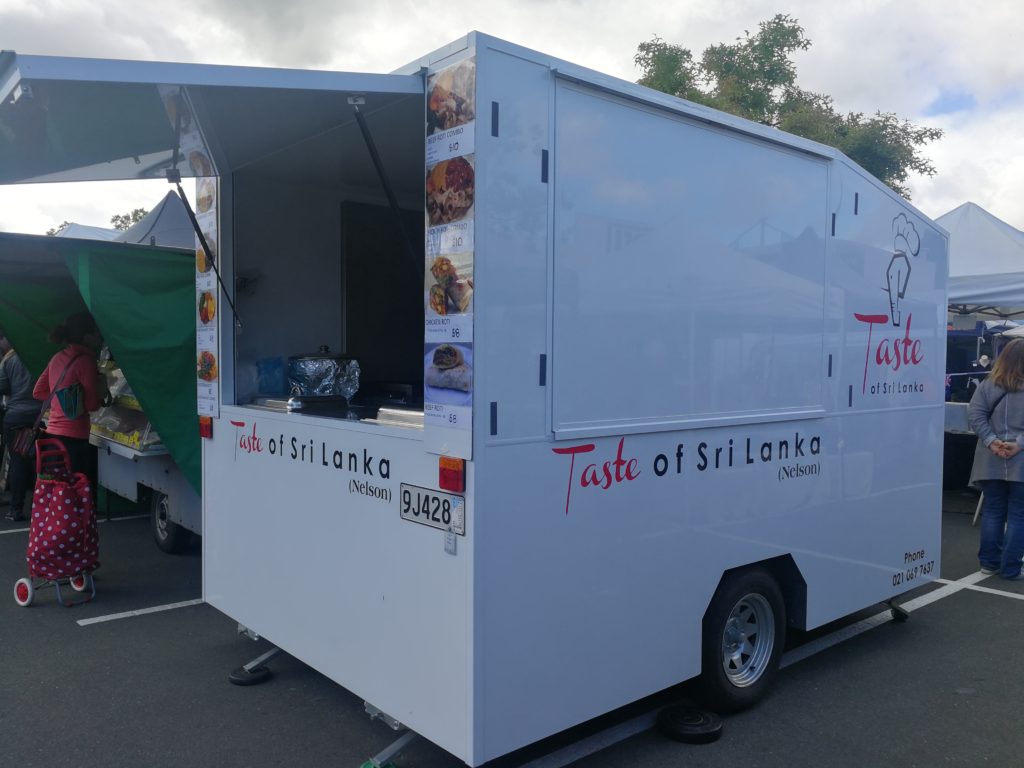 These guys make a variety of curries and roti. Our favourite is what they call the Beef or Chicken Roti. Essentially it is a roti burrito. Such a genius idea and the wrap just makes it a great meal to eat while walking around the market. The roti also tastes amazing, not like the frozen stuff that you get from the supermarket. Thinking about this is making me hungry.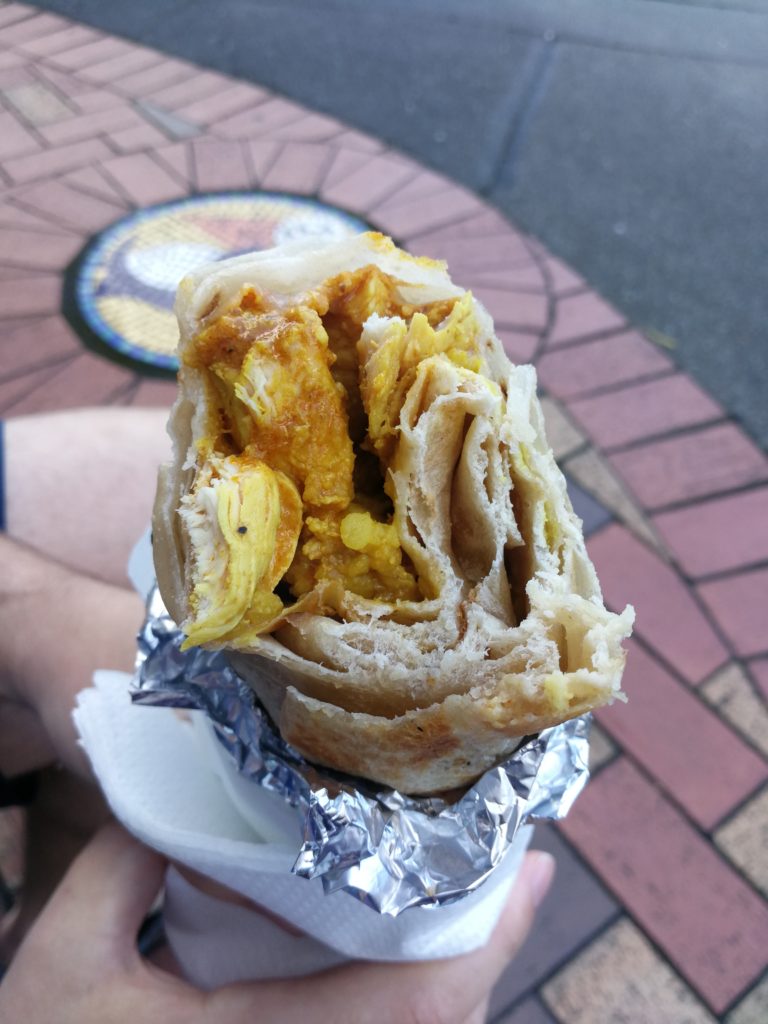 Here is M's chicken version. As you can see, there is curry and a dahl in it. This costs $8 but you can add stir fried french beans for an extra $2, if you want it to be a more balanced meal. It is very filling by the way. So you won't be able to eat too much if you have a whole one. I'd recommend sharing if you want to sample a range of foods at the market. The flavour of the curry is absolutely bang on, not too creamy or coconuty, almost like a Malaysian styled curry! I think this is one of the reasons I love it so much, it reminds me of home. In fact it is this find that has led us back to the market almost every weekend without fail for the last month.
And so that ends part 1 because it was all the food I could stomach in one morning. Onto next week and part 2!