Quick and Easy Shortbread Cookie Recipe
I have been baking shortbread cookies almost every week since I discovered this simple recipe from Eugenie Kitchen. It is a fantastic recipe in its own right but I have tweaked it a little to suit me and my family's taste.
The original recipe is great for those who prefer a more solid yet slightly crumbly type of shortbread. In our family, we prefer it to be more crumbly and with a slight melt-in-your-mouth texture. I will make note of where I made the changes so that you can easily change it back to the original version if you prefer the solid type.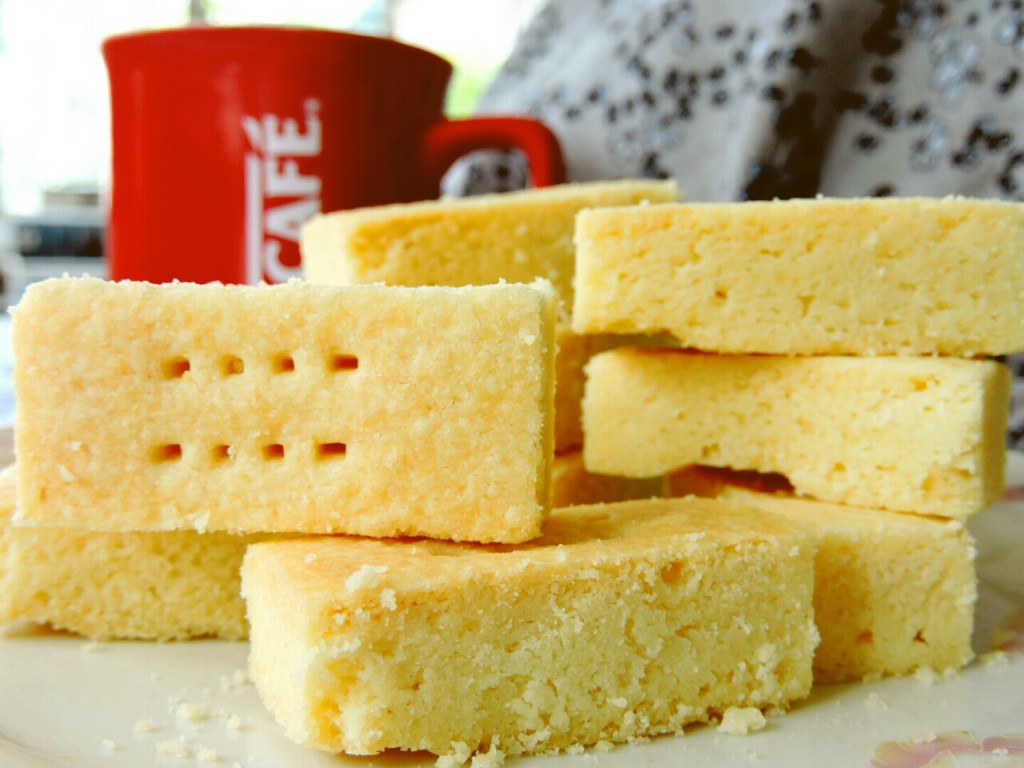 Shortbread Cookie Recipe
2015-08-20 02:53:33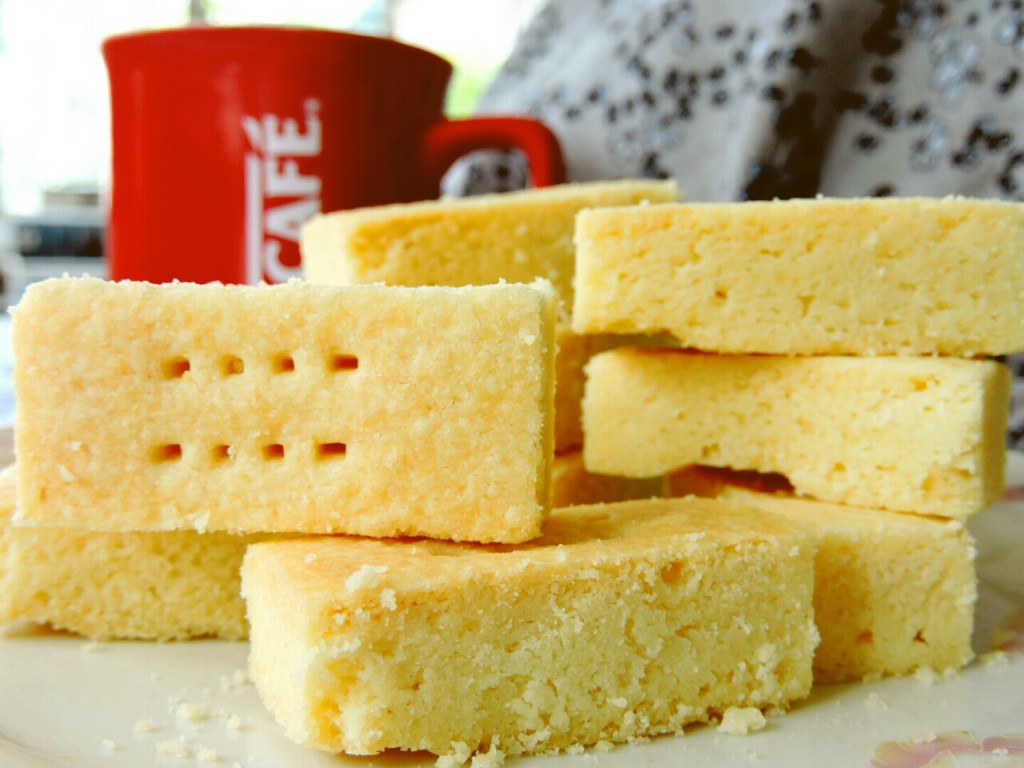 Ingredients
2 cups plain flour
3/4 cup cornflour (this is the modification, the original recipe uses 2 3/4 cups of plain flour)
250g salted butter at room temperature (if using unsalted, add in 2 tsp of salt)
3/4 cup icing sugar (original recipe calls for 1 cup)
Instructions
Place butter in a bowl then use a whisk/hand held mixer to cream the butter until light and fluffy.
Sift icing sugar into the bowl of creamed butter and mix together well.
Next, sift the flour and cornflour into the butter mixture.
Use a spatula to combine the flour with the butter until it starts looking like sand.
When it starts to look like sand, turn out the mixture onto a clean surface and knead. Be careful not to overknead!
Shape dough into a ball and flatten it slightly. Chill in the fridge for about 1 hr .
After 1 hour, roll dough out onto the baking pan to form a disc about 1/2 inch thick.
Cut the disc into wedges or bars. If you want it a different shape, go for it!
When you are done shaping, pierce holes onto each piece to prevent bubbling.
Place shaped dough into the fridge for half and hour or so. This allows it to keep its shape.
Bake at 150°c for about 30mins or till slightly golden. Time may very depending on your oven.
When ready, remove from the oven, let it cool, make a cuppa and eat.
Notes
Use good quality butter, it makes all the difference.
When creaming the butter, you do not need to add the sugar in bit by bit because you are using icing sugar. However, I have tried using 1/2 cup of caster sugar when I was out of icing sugar. It works pretty well. Just cream them together as provided in the link in Step 1.
Make sure it is at least 1/2 inch thick, any less and it may not turn out as well.
DO NOT OVERKNEAD!! I cannot stress this enough. Check out the original recipe video to see how she kneads the dough. I have tried kneading it like you would with bread and the result does not do this recipe justice.
You may not need to chill the dough as provided in step 6 if the temperature in your country is now hitting single digits. This step is to ensure that your dough is hard enough to roll out. So if you feel that you can roll out the dough nicely after step 5, move straight onto to step 7!
Adapted from Eugenie Kitchen
The Chai Ninja https://thechai.ninja/
And there you have it. Isn't it a simple recipe? I think the best thing about this recipe is that it is superbly easy to make, does not require much of effort or fancy equipment yet, still makes cookies that taste like a million dollars.
Make some and have them with your family, friends or colleagues over a cuppa at afternoon or morning tea. I promise you, you won't regret it. Let me know how you get on!

Cookies, delicious, Easy, Family favourite, Fast Recipe, Shortbread