Sightseeing and Activities to do in Kuching, Sarawak: Part 1

I am back with another post about Kuching. Today I will touch on sightseeing and activities to do. Everything recommended will be within the Kuching vicinity. My intention is not to write about the place but to give you all tips based on my personal experience.
As a local, I tend not to do any tourist activities or visit tourist attractions. However in the past 2 years M came back to Kuching with me so, I got to play host! Below are some places that we visited the last 2 summers. I will split them into a couple of posts to refrain from writing a lengthy post.
Please note that we did not spend all of our time in Kuching and that we also spent alot of time with family. I will update the list as we complete new activities.
1. Go on a Sampan ride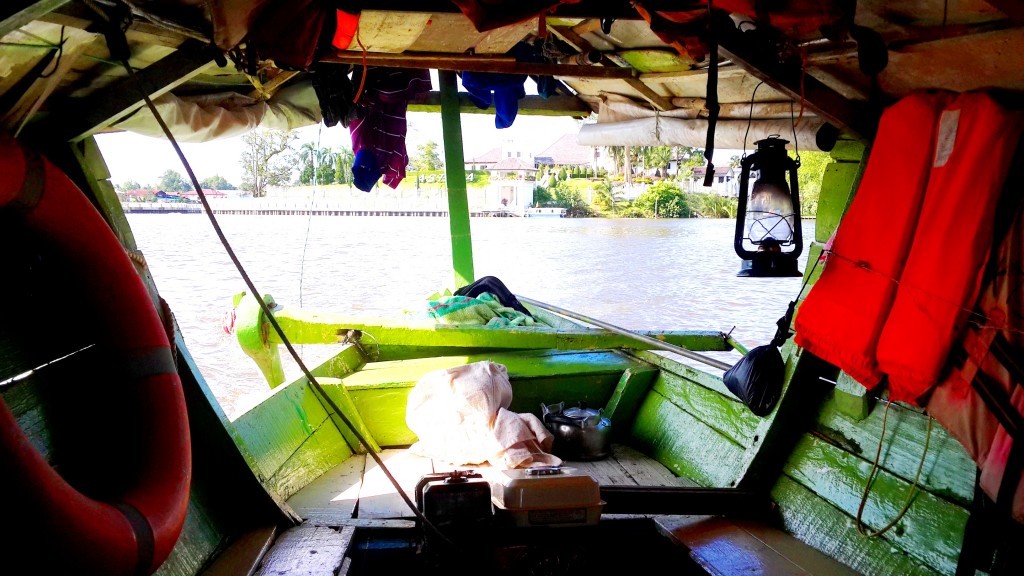 The sampan we rode across the Sarawak River.
I confess, the first time I took a sampan was the first time M took a sampan. I used to look at them from the waterfront and shudder because it looked so unstable. In my mind, it was powered by men instead of a motor and there were tales of crocodiles in the river. Fortunately my fears were unfounded when we took the sampan. These small wooden boats actually ran by motor (one that looks ripped out of a lawnmower

) and there was not a crocodile in sight.
It is relatively cheap (RM1 per person per journey I think) to take and we were told by one of the sampan proprietors that they could take you up and down the length of the waterfront for slightly more. Couple of things to note:
Sampans are not constantly stationed at the jetty.Be prepared to wait for one to make a trip across the river.
If there are sampans, they only run when they have enough people to make the trip worthwhile. Alternatively, they will charge you more if they do not have enough passengers.
Depending on what you would like to see across the river you should take the sampan from different points. Check with the sampan proprietor before getting on.
Some attractions within walking distance of the riverbank when you alight are, Fort Magherita, Astana, Orchid Garden and the State Legislative Assembly Building (the giant golden dome).
2. Visit the Sarawak Cultural Village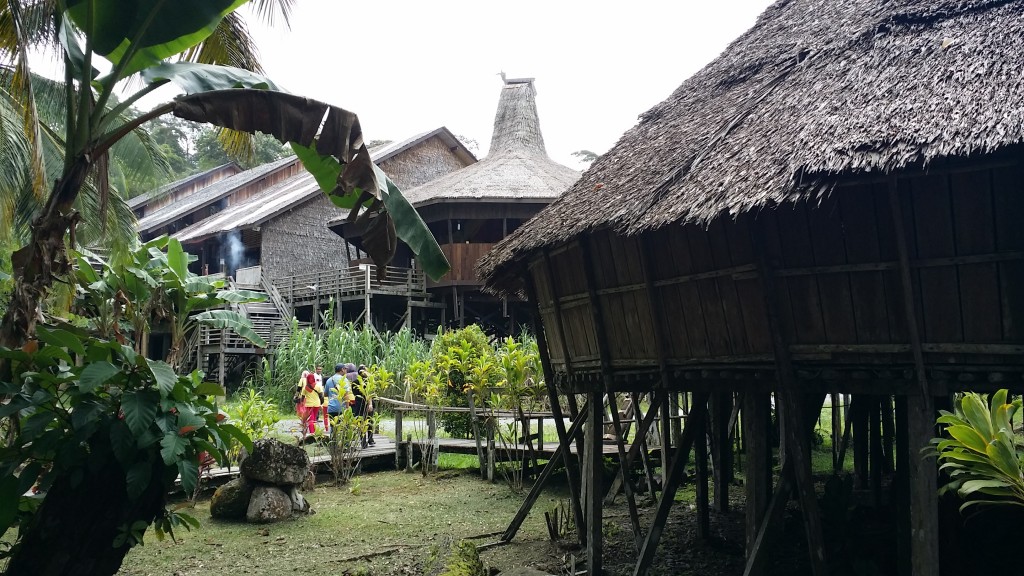 If I am not mistaken…this is the Bidayuh Long House.
This here is a gem. I highly recommend visiting the cultural village especially if you enjoy culture. It is highly rated for a reason and being so close to the city, you cannot miss it. In fact, I would make it a mini excursion if you have time to spare. Book a night one at the nearby resorts (or the village itself), visit the village and arrange to have dinner at Buntal. You will find some of the best seafood restaurants in Kuching at Buntal Village. There are various tours at your disposal for this excursion.
Back to the cultural village. People here 'live' as they did in traditional times, dressed in their traditional dress and all. There are different types of 'houses' representing each ethnic group found in Sarawak. Actually, I will just link you here and get down to telling you what their website doesn't.
There are plenty of activities to do, so set aside plenty of time for it. For example…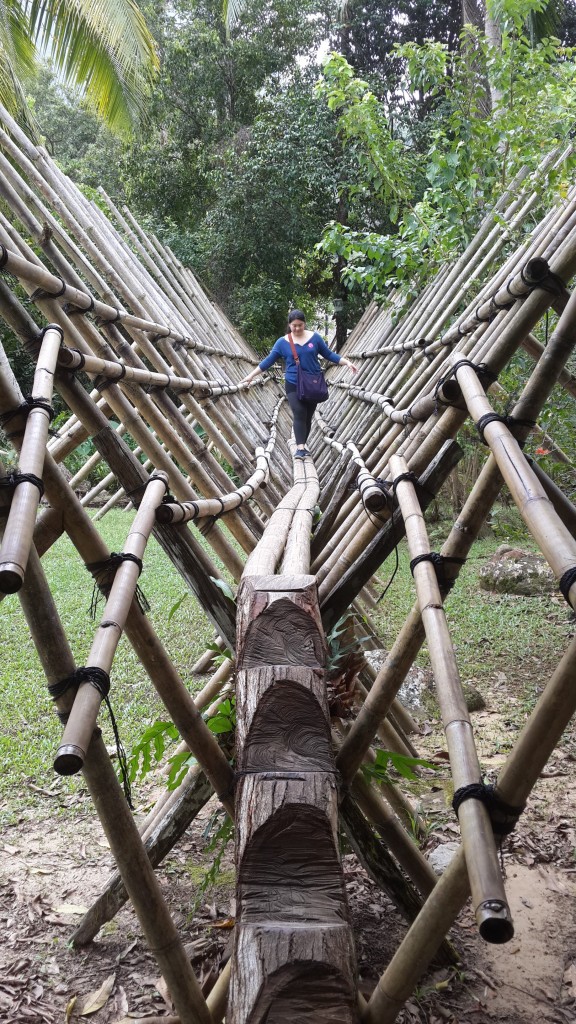 This is me on the bamboo bridge. I know it looks harmless but….it's harder than it looks!
Fine, the bamboo bridge is not really an activity. But hey! It is still something to do? Anyway, you should try and work your way around the village based on the cultural show performance time. It is a whole lot of dancing but some of the moves are impressive. Here is my first tip: BE THERE EARLY! Secure your spot (anywhere close to the front will get you a good view), sit down and do not move. It is a small theater and er…people can get angsty.
While walking around the village, many of the villagers will be cooking or making some sort of handicraft. I highly recommend buying the food available for sale. My personal favourite is Roti Jala (it should be at the Bidayuh Long House). It is not the one which you dip in curry…but a sweet treat. If she happens to be producing a batch, stay and watch. The process is itself a show to behold. I could never phantom replicating – takes too much patience.
What you should definitely try though….is the bamboo dance at the Melanau House. It basically involves you, jumping in and out between 2 bamboo sticks while they bang and clap it to a beat. Can't imagine it? Well, you can find out for yourself or watch this video. Look simple ae? But a word of caution, if you are not blessed with coordination you may want to sit this one out.
It is also incredibly hot there! So bring along your own water if possible or purchase some as soon as you arrive. I would purchase it at Damai Sentral that is located just opposite the village. It should be slightly cheaper than purchasing it in the village itself. You should also note that, mosquitoes are present in abundance. Unless you have blood to spare – use insect repellent. I recommend the Tiger Balm insect repellent patches.
In terms of pricing, alas, it is more expensive for foreigners to visit. But, as a student you can get a student discount! Actually most attractions in Malaysia allows you to obtain a student discounts even as a foreigner. So bring along your student card, you can save a fair amount of money with it.
I shall end this post here as I need to go catch some sleep. Will be back with Part 2 tomorrow. Goodnight!
Activities, Culture, Kuching, Sarawak, Seafood, Sightseeing, Travel