The Best Scone Recipe
I just whipped up a batch of these scrumptious scones today. As I started to butter one for afternoon tea, it hit me. I have yet to share the recipe with everyone here!

I am sorry. Please forgive me.
I slightly tweaked the original recipe by adding more butter and a touch of vanilla. It is incredulously easy to make and the scones produced are out of this world. The texture is crumbly and so so sooo soft, it feels like you are biting into a dream. You can make it all fancy schmancy looking for a high tea or just roughly shape them for a rustic look. It works for both savoury and sweet too! Just check out the notes for the variations. These keep really well too by the way – if it lasts that long.
But yea, these are probably the easiest things to bake. In fact it is so easy I shall class it under the Cooking 101 category too. It is definitely a great recipe for the budding baker to start with. Try it and let me know how you go!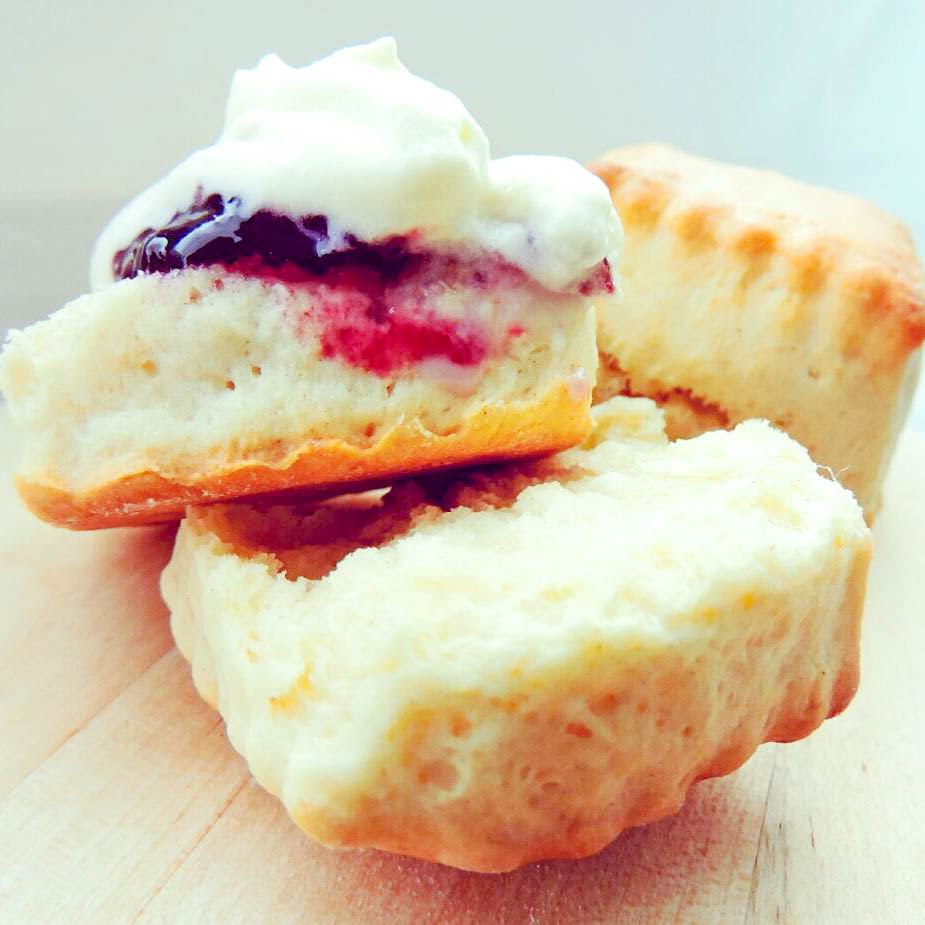 The Best Scone Recipe
2016-05-02 09:11:17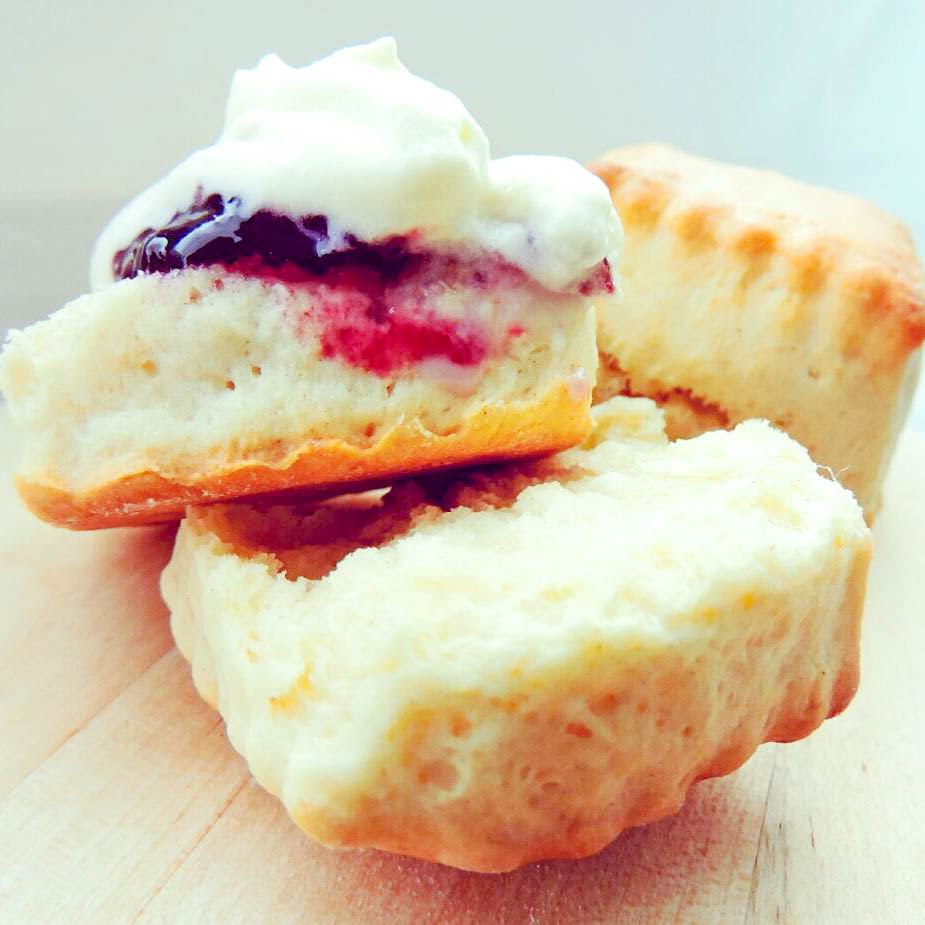 Ingredients
120g cold butter
3 cups self-raising flour
1 tsp baking soda
1 egg
3/4 cup buttermilk
2tbsp icing sugar
a pinch of salt
2tbsp milk
1/4tsp vanilla extract
Instructions
Preheat oven to 220°C.
Sift flour, salt, sugar and baking soda together.
Add butter to flour mixture.
Cut butter and flour mixture together till sandlike.
Combine the buttermilk, vanilla and egg. Whisk.
Add wet mixture to the dry mixture. Fold together.
When mixtures are combined, knead lightly on floured surface. It will be suite a soft dough.
Shape and place on baking tray.
Brush tops with milk before baking.
Bake for about 15 mins or till golden.
Serve with jam and cream.
Notes
If you have a food processor or thermomix - use it! Add all the dry ingredients, followed by the butter then pulse it till the mixture looks sandy. After this add in the liquid mixture and pulse till combine. Knead lightly and shape.
Do not oveknead! This will make your scones hard. The same applies for re-rolling after shaping. You could probably re-roll once.
For a savoury scone, omit the sugar and vanilla extract. Instead, add 1tsp salt.
My personal favourite variation is a green onion cheese scone where you add the following: 1 cup grated cheese, 1/4 cup green onion, pinch of paprika, black pepper and cayenne pepper.
If you cannot find buttermilk, just use whole milk and add the juice of half a lemon. Let the milk and lemon juice mixture sit till thicken and lumpy - about 5 to 10mins.
The Chai Ninja https://thechai.ninja/
Affordable, Baking, Cooking 101, delicious, Easy, Family favourite, Fast Recipe, Thermomix