Things to do: Nelson
So the perfect Nelson weather has been traded in for cold rainy days. Ah well, it was good while it lasted.
In light of the crappy weather I decided that today would be the perfect day to start writing about what we have done in Nelson. Because I will have to split it into a series of posts, I think I shall start a NZ Series as I have done with Kuching and Xiamen. Most of the activities I'll be writing about will be in the Nelson/Tasman region with the occasional one in Canterbury. Hopefully I'll be able to write about the other regions in time!
Ok first thing first. Nelson is not a big city so exploring the city itself is limited but more on that later. You can get around the city center itself on foot but to do most of the activities I will be writing about, you will need a car or a strong will to walk for miles. I am not sure if public transport options are available to the destinations as I've yet to even look at the bus routes in Nelson. From what I've been told, the bus system isn't that great. You could also hire a bike to get around! Biking is like a religion here so tracks are everywhere and people are really conscious of cyclists. Its very safe to bike here in comparison to the bigger cities. If you know how to bike, it is definitely a good option.
1. Mapua
This quaint little coastal village is a great place to visit if you do not have the luxury of time. It takes under an hour to reach there by car from Nelson city. In fact, it is so close you could bike there and back from Nelson in a day!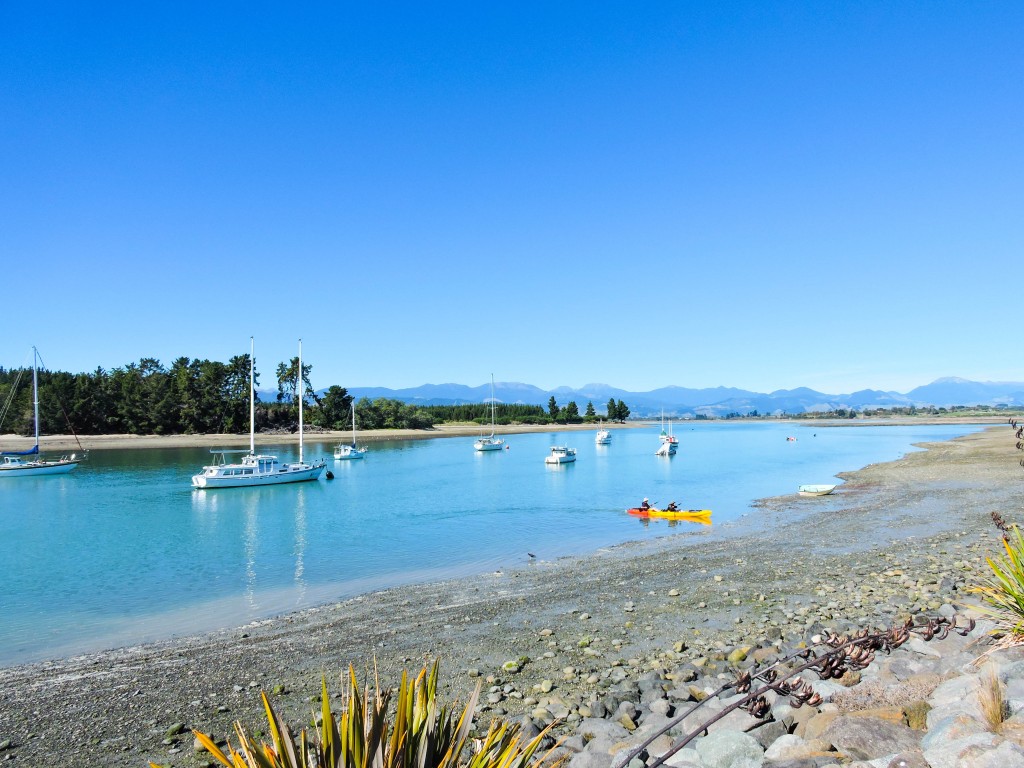 View from the Mapua Wharf area.
There are heaps of cafes and great walks around the area. I highly recommend having Fish and Chips from The Smokehouse – hands down the best fish and chips you will find in Nelson/Tasman. Expect a portion for 2 to cost at least $12. Many shops there also sale the local produce and handmade goods.
We were there during low tide which allowed us to complete the Mapua Village and Beach walk. You can only do this walk during the low tide as it follows the estuary shoreline. If you are looking for a bit of a challenge, this would not be the walk for you but never fear, there are heaps of other tracks in the area. Apparently seals come close to the shore too during the low tide! Be careful not to get too close if you chance upon one.
From Mapua, you can also take a ferry across to Rabbit Island and vice versa. Rabbit Island is a great place for family fun. As I mentioned, you can actually bike to Mapua. To do this trip, look up the Tasman Great Taste Trail. Typically people go from Nelson to Mapua via a ferry from Rabbit Island, have some lunch and then head back. I have yet to do this so I am not sure how much it costs. Will update once I know how hard/easy this is to complete

.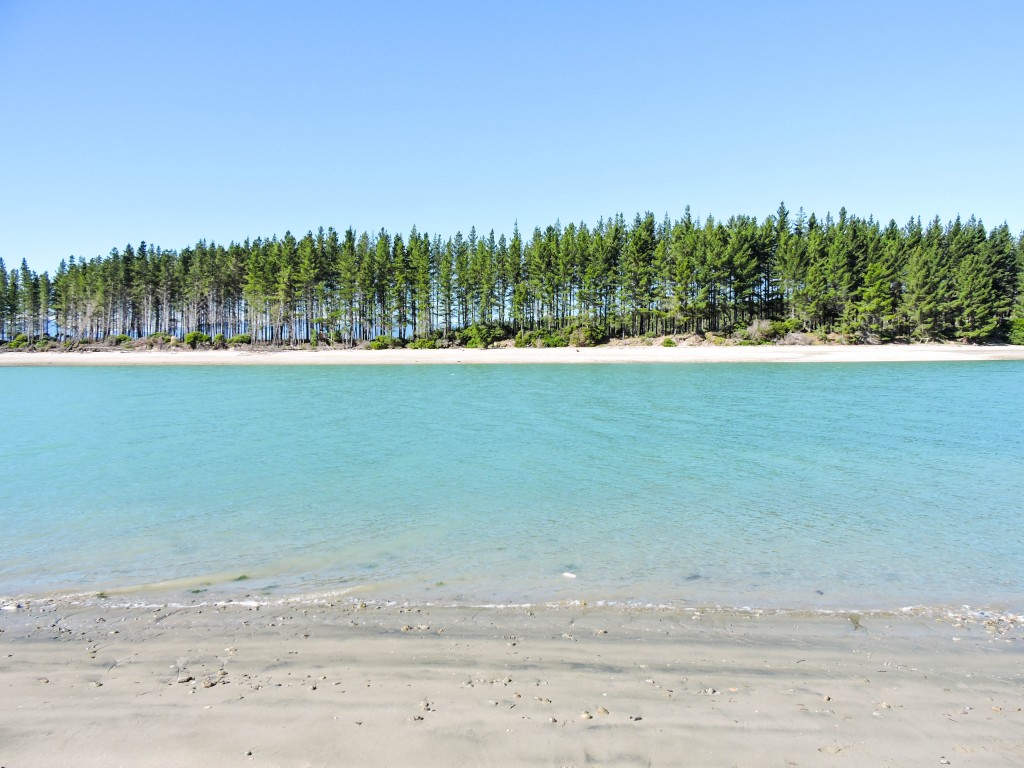 Rabbit Island as seen from Mapua Wharf.
2. Maitai Caves
This is another great area to explore. The suburb of Maitai is incredibly close to town with plenty of bike trails, walking tracks and the added bonus of a great swimming river too. It is possible to walk or bike all the way to the caves track from Nelson City but, we took the easier way and drove there. We did the track within half-a-day including the driving and a spot of cave exploring.
For those driving there, from Nelson City Centre simply head up Maitai Valley Road in order to access the walking track that will lead you to the caves. You will need to park a wee way away from the track. It is fairly obvious where you need to park as the Maitai Valley Road ends and turns off onto a dirt road. There is a gate at the parking area and you can see a giant damn at the end of the road. I suppose you could choose to drive up to the dam area, park there and walk down.
It is not very obvious where the track starts. But if you had parked at the parking area recommended, walk up the road till you come to a gated bridge. Follow the bridge and turn right and you will see a sign post for Maitai Caves.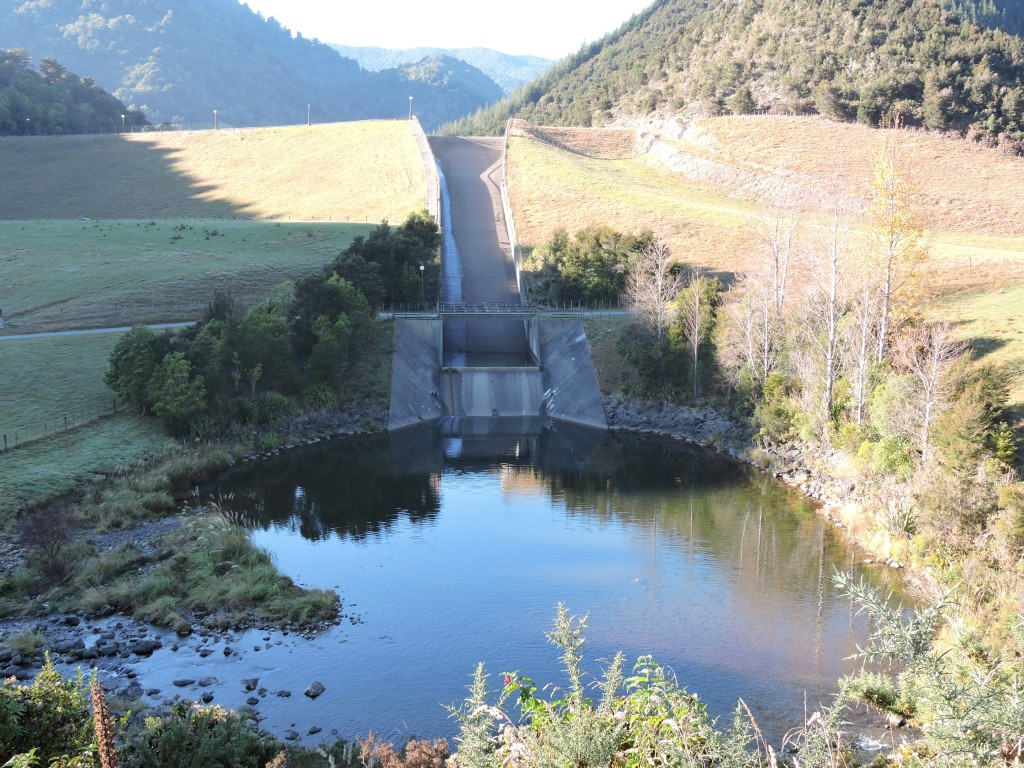 Picture of the dam from the Maitai Caves track.
The track itself is pretty easy until you pass a small creek. From here on you are very much walking through a dense forest. The last bit is a little steep but overall, it is a doable track even for an unfit person like me. I may or may not have been a tad grumpy though

.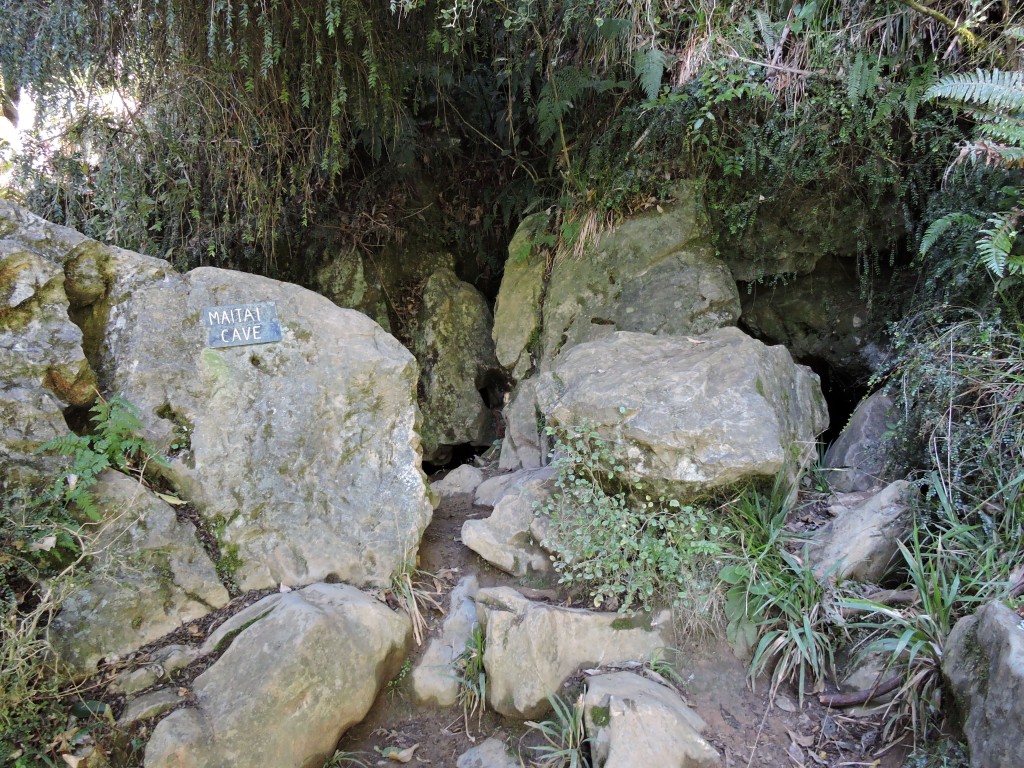 Ah, the caves. It doesn't look like much from out here but it is actually pretty big inside. Apparently a new snail species was discovered in here so…good luck finding this special snail!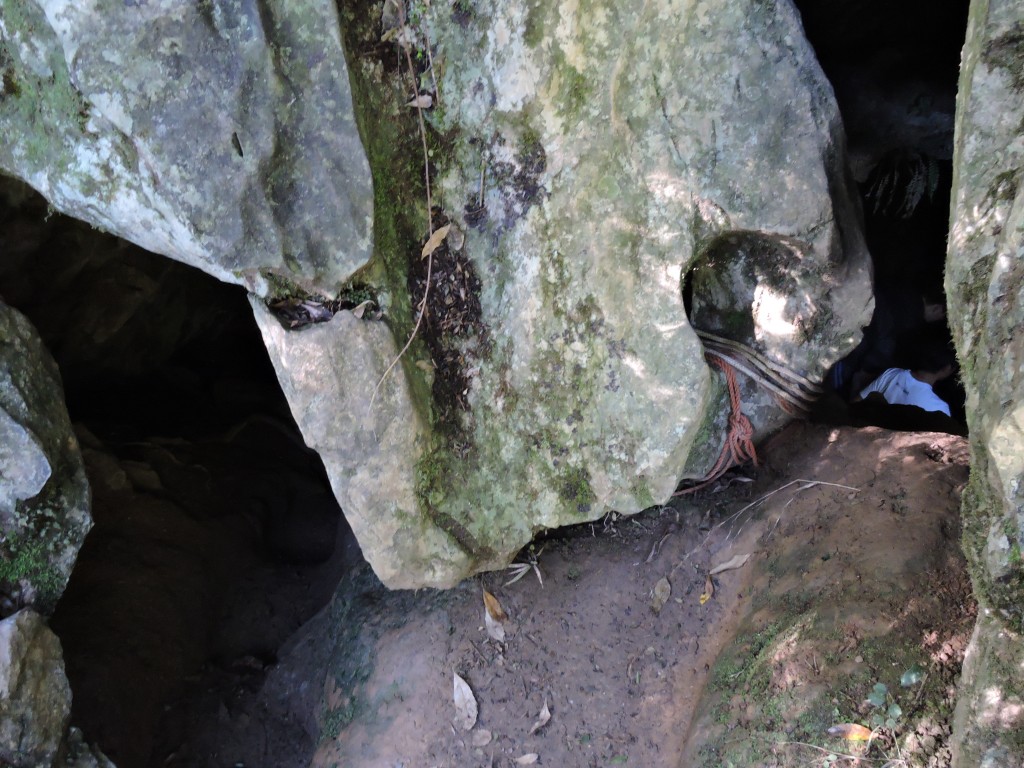 There are some ropes there which you can use to climb in. If you are a serious caver, you might want to bring your own gear. A change of clothes is also recommended as it is pretty muddy in there.
3. Boulder Bank
This place is interesting but if you are not into windy, rocky places – this is not for you. By car, drive towards the suburb of Atawhai from Nelson City. Go straight along the motorway until you see Boulder Bank Road on your left. The sign is quite small so be sure to keep a lookout for it! It should take you about 15 minutes to get here. If I am not mistaken, there is a boat or ferry service to come here as well.
The Boulder Bank is an internationally renowned natural stone spit located in Nelson. The walk itself is 8km but the spit is actually 13km long. The walk is long and you will need really good sturdy shoes for the walk.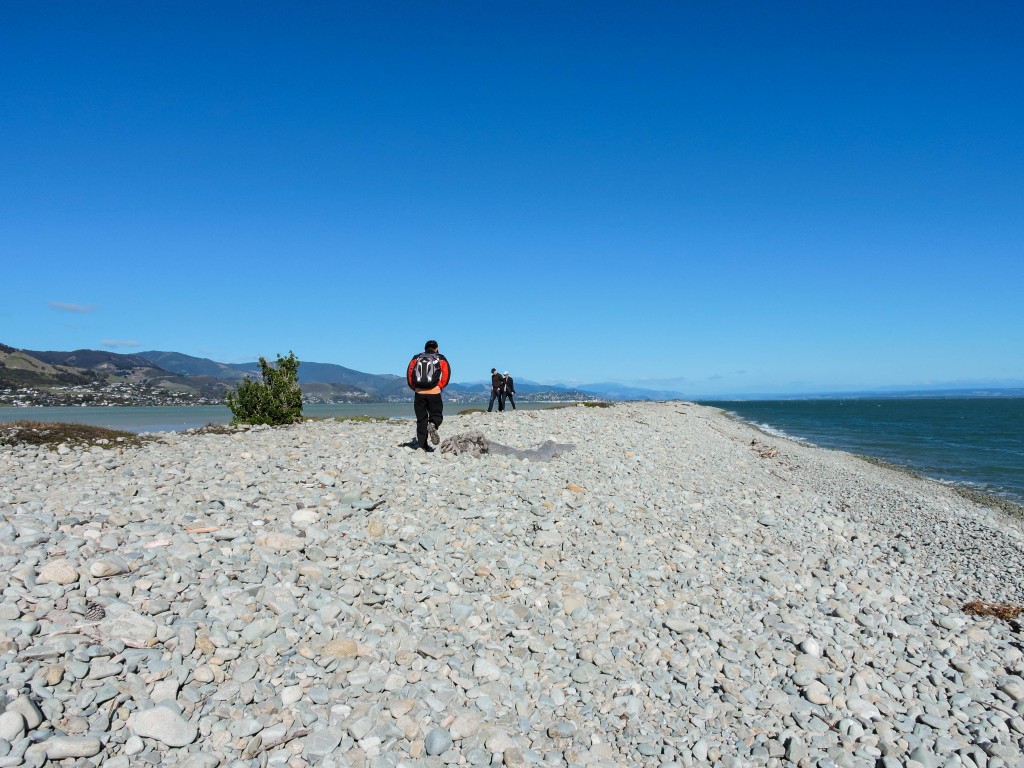 See what I mean by rocky? Oh, an even on a hot day you will need a windbreaker. It gets incredibly windy out there. I'm not gonna lie, I didn't complete the full 8km as the walk just didn't interest me enough. As opposed to the other walks, the scene was similar the whole way which in all honesty made the walk quite boring. Walking on rocks was also not the most fun. There was some interesting bird life on the spit.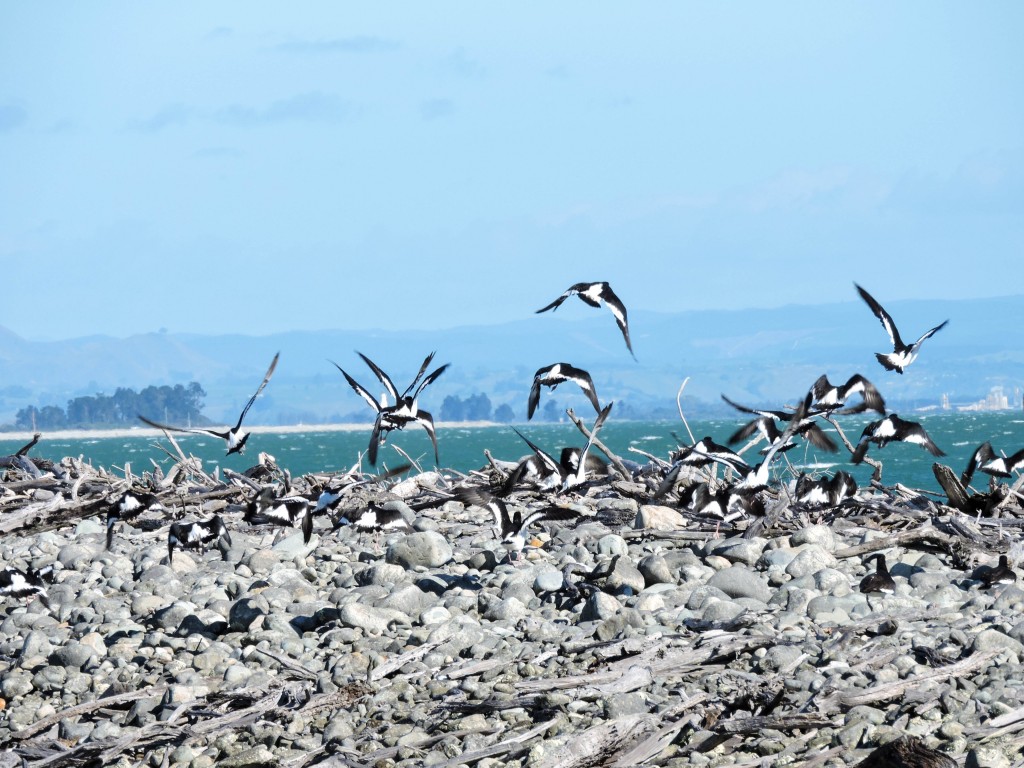 There is a lighthouse towards the end of the walk and also some trees where there are birds nesting. My flatmate walked to the end for the sake of completing the walk. There are also heaps of driftwood huts which provide good shelter from the wind. Thank you to whoever built the huts. They were a lifesaver.
So yea, I would definitely recommend visiting this place and walking around the first bit of it for the experience. However I would not say that this is one of the must-do-tracks when visiting Nelson.
I think I'll stop here for today. All the places above are great if you do not have lots of time in the region due to its proximity to the city. Hope this helps if you are heading to Nelson. If you have any suggestions of places to visit in the region, please let me know. We are always on the lookout for new adventures. Until next time,

.
Activities, Experience, New Zealand, Review, Sightseeing, Travel