What to expect: High school in Malaysia vs New Zealand
I should have written this post eons ago – like 2008. That was the year I moved to good old NZ for high school. I am glad that I got to experience that one year of high school. It was so different to schooling life in Malaysia that I was gobsmacked at times.
Before I left Malaysia I was fretting what school in NZ would be like. I had all these questions but there was nobody to answer them. I guess it was because I didn't know anybody who had been here at the time. I knew one other person who was going to NZ the same time I was and that was it.
It was tough to have all these thoughts and worry about sitting SPM at the same time. Now, people will probably just consult Master Google but in 2008 that wasn't the case. There was internet but there wasn't any 3G. You didn't just Google to find an answer. Ok, going off on a tangent – back to the topic.
Anyway, I thought I'd get all nostalgic and write about my experience. Hopefully it will help some of you who are looking to come study in NZ .
1. You get to choose your subjects
In Malaysia, we have to study 10 compulsory subjects for SPM (or was it 11?) AND we get streamed into Sciences or Arts based on our PMR results. There is no choice. I was placed in Year 13 upon my arrival – which is like the equivalent to Form 6 in Malaysia. You take a test to determine which 'Year' you are placed in. The test is easy as ABC by the way.
If you are placed in Year 12 or 13 , you basically get to choose your subjects!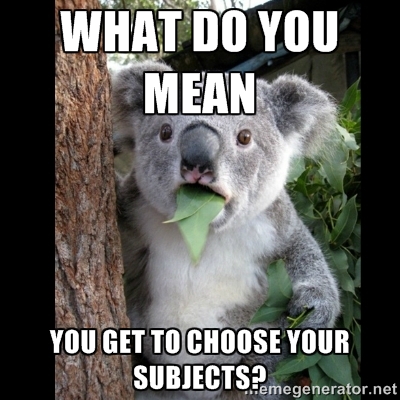 You need to take an English and Math paper to get your numeracy and literacy points but other than that…you are free to choose. My first move upon this new found freedom of choice was to drop ALL the sciences.
2. There is a 'Study Period' everyday
It is exactly what it is called. There is basically a 1 hour slot everyday where you get to do your own stuff.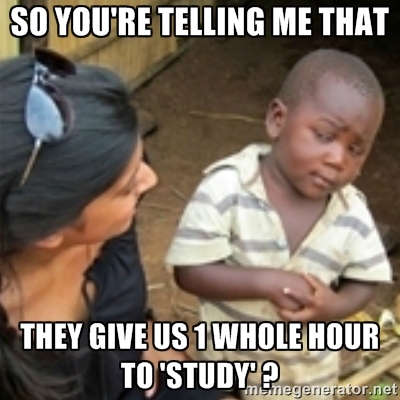 Well you know, it is meant for you to study but really…..who studies unless they have to? If you arrange it right, you can have your 'study period' before or after lunch. This means that you have a 2 hour break. Yes, you read that right. I lived 5 minutes away from my high school by foot so when I had my 2 hours breaks – I went home for a nap. It was glorious.
3. They have a break and a LUNCH BREAK
At my high school the first break was called an 'interval'. Not gonna lie, I was confused when I saw an 'interval' of 20 minutes included in my timetable. 20 minutes is almost the length of the entire break time in Malaysia. After this interval, you have your 1 hour lunch break within the next 2 hours. Do you know what this means? No more running to the canteen to buy food!!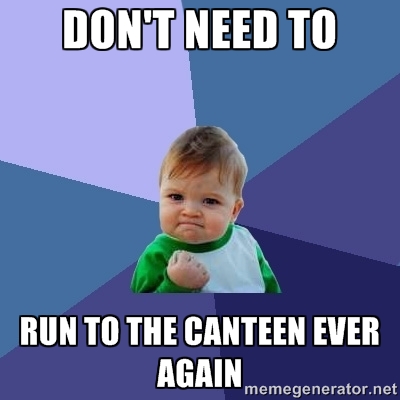 By the end of 2008 I was questioning how I ever managed to run to the canteen, buy food, eat it all and have a chat with my friends – all within 30 minutes of the bell ringing.
4. There are subjects you didn't know existed
Here is a list of the subjects I took in High School.
Media Studies – watch movies on repeat.
Tourism Studies – research information about various places of interest.
Accounting – I was told it would be easy.
Statistics – to fulfill numeracy credits. Also learned to make graphs on the computer.
English – studied Shakespeare and watched movies.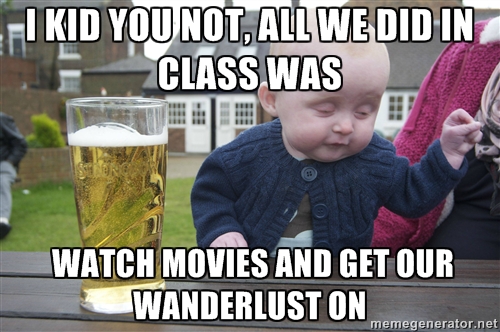 There are also the options of Food Technology, CAD design, Legal Studies, Classical Studies etc. Can you say, MIND BLOWN?
5. People are generally easy to get along with
You will find that Kiwis are a good bunch. Most will help you and befriend you. The racists are far and few in between. If you come across these despicable beings, the Kiwis will help you out! Most schools also have an international student buddy program to help settle you in.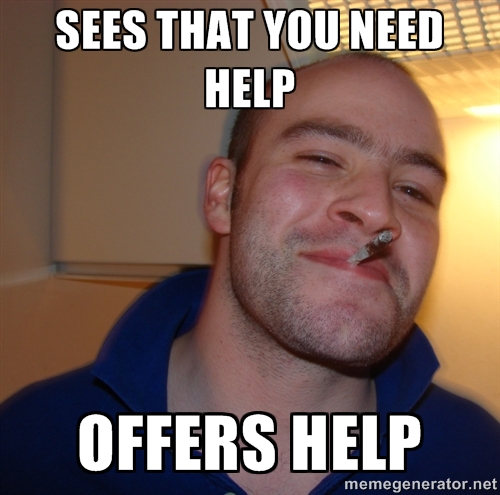 What I did was sign up to be Learning Tutor and part of the Year 13 committee (they planned the prom and all). Being in the school band back in Malaysia, I decided to join the orchestra as well. This may sound like heaps of activities but honestly, it isn't. If you can study 10 subjects, join 3 compulsory extra-curricular activities and go to after-school tuition in school in Malaysia, you will have no problem doing a few extra-curricular activities here.
So really, there is no need to fear that you won't fit in. As long as you are yourself, play nice and make an effort – you will make friends.
6. You have to do this thing called 'self-study'
Teachers in NZ have a very different teaching style. There is no such thing as memorising topics or practicing past years in order to spot a pattern. They teach you the knowledge and you are meant to apply the concept to different questions. In fact, you sometimes have to do further research in order to prepare yourself for the exam. What this teaches you is, independence. It is also great preparation for University.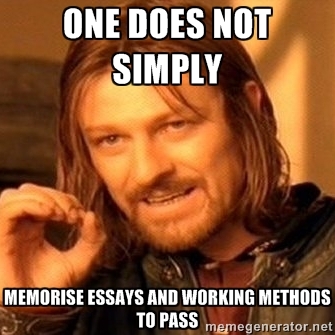 Of course in subjects like Math and Accounting the concept practice makes perfect still applies. But the teachers won't force you to practice endlessly. There is no punishment if you don't do your homework. It is all up to you.
P/s: I am not taking digs at Malaysian teachers. Please don't take offense.
7. Home-stay or rent?
If you have applied to study in NZ, odds are you are now deciding if you should rent a room or do a home-stay. The idea of a home-stay sounds iffy doesn't it? I was apprehensive because the idea of staying in a stranger's home was just…weird. But it turned out to be an invaluable experience. I stayed with a Kiwi family and it was great. I got to learn the Kiwi ways, go camping and just be part of a regular Kiwi family. This helped me in the long run as I was able to socially integrate having lived with a Kiwi family before. Of course that particular family did not represent the whole community but having an idea greatly helped.
So if you are tossing between renting or going to a home-stay, I'd say go for home-stay. And if the experience isn't for you, well…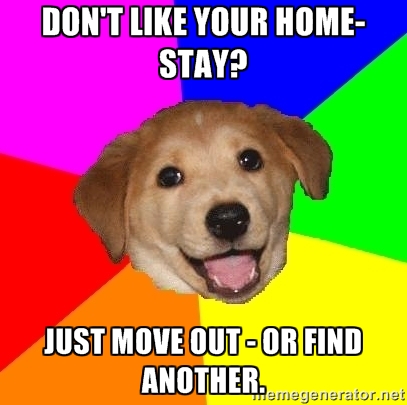 P/s: In all seriousness, please ensure that you have been placed with a good family. If you feel like you are being mistreated talk to somebody in the international department of your school.
8. The grading system
It is entirely different. The best grade you can get is 'Excellent', followed by 'Merit', 'Achieved' and the worst – 'Not Achieved'. In Malaysia, if you see an 'A' at the top of the paper that is a cause for joy. If you see an 'A' here…it means you just passed but if you see an 'E'….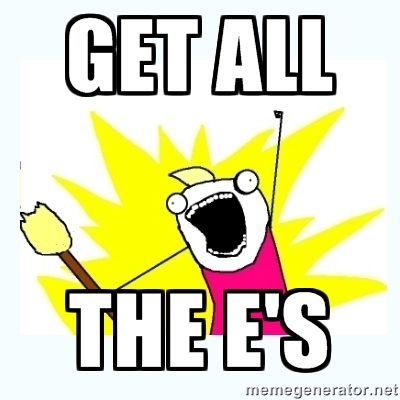 Way to screw with your mind huh? I remember receiving my first test paper and seeing an 'E'. My heart sank then, I realised that an 'E' was better than an 'A'

.
To top it off, the exam questions are somewhat divided into the different grades. I am not sure if this is still the case but back then, if you managed to answer all the 'Achieved' questions (typically the first 3 questions) right and none of the others, you still got an 'A'. How easy is that?!?!
Right. That is all I can think off – for now. This is going back a few years so…..Anywho, if I remember anything else I will update this post. But for now, I think it's is a pretty good starting point. Hopefully it will help allay the fears and questions some prospective NZ high school students coming from Malaysia may have.
If you have any specific questions, leave a comment and I'll try my best to answer it! Thanks for reading

Culture, Malaysia, New Zealand, School, Study, University Life