Hello Vietnam Restaurant Review
You know that feeling you get when you find a good restaurant that leaves you wanting to go back for more? That's how I felt after my first visit to Hello Vietnam. So far I have been there 3 times in the past month alone. They are a fairly new restaurant with a very big menu! I have never visited Vietnam so I can't say if it is authentic (I assume it is!) but the food sure as hell tastes amazing. There are only a handful of Vietnamese restaurants in Christchurch and this is definitely the best.
Hello Vietnam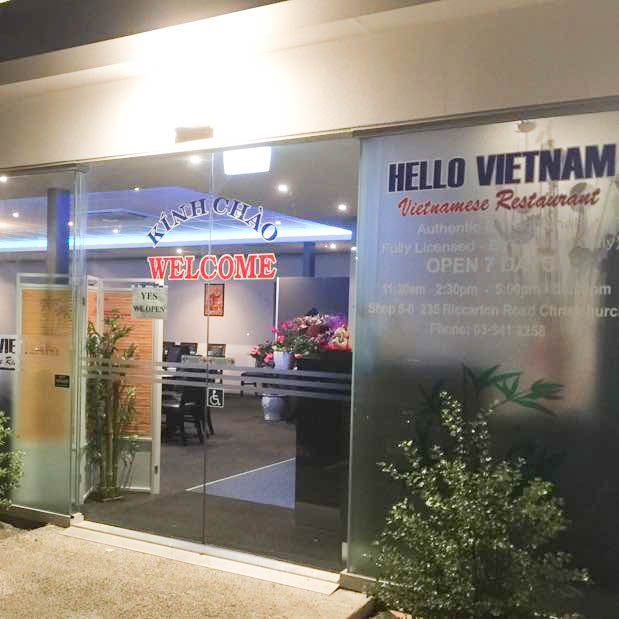 Photo courtesy of Hello Vietnam FB Page.
Address: 233-235 Riccarton Road, Riccarton, Christchurch
Website: http://www.hellovietnam.co.nz/
Hours: Open seven days 11.00am – 2.30pm & 5.00pm – 10.00pm (Fully licenced & BYO)
Parking: Great! Lots of off-street parking and plenty of lots available right in front of the restaurant.
Price Range: Affordable – about NZD 40 (2pax)
Service: I have only been in for lunch so maybe they had less staff on hand but it was hard to get their attention at times. There was one occasion where I was seated before they properly set the table but that's fine with me. Other than that they are a very friendly bunch and always happy to have a wee chat about their dishes or recommend their favourites.
Review: As I mentioned earlier they have a very very big menu. I have really only tried the Pho, fresh spring rolls, fried chicken strips and two of their Rice Vermicelli Salad. But these are like the core dishes in any Vietnamese restaurant…right? And if they do these well, the rest should be good too #ninjalogic. The restaurant itself is housed in a new building so it is very tidy and spacious. You definitely won't have to sit shoulder to shoulder with anyone in this restaurant which is a big big plus. I really dislike it when I am asked to share tables or be squished shoulder to shoulder in a restaurant. Probably why I won't survive in countries like Hong Kong…ok back to the review!
1. Starters: Fresh Spring Rolls and Deep Fried Chicken Strips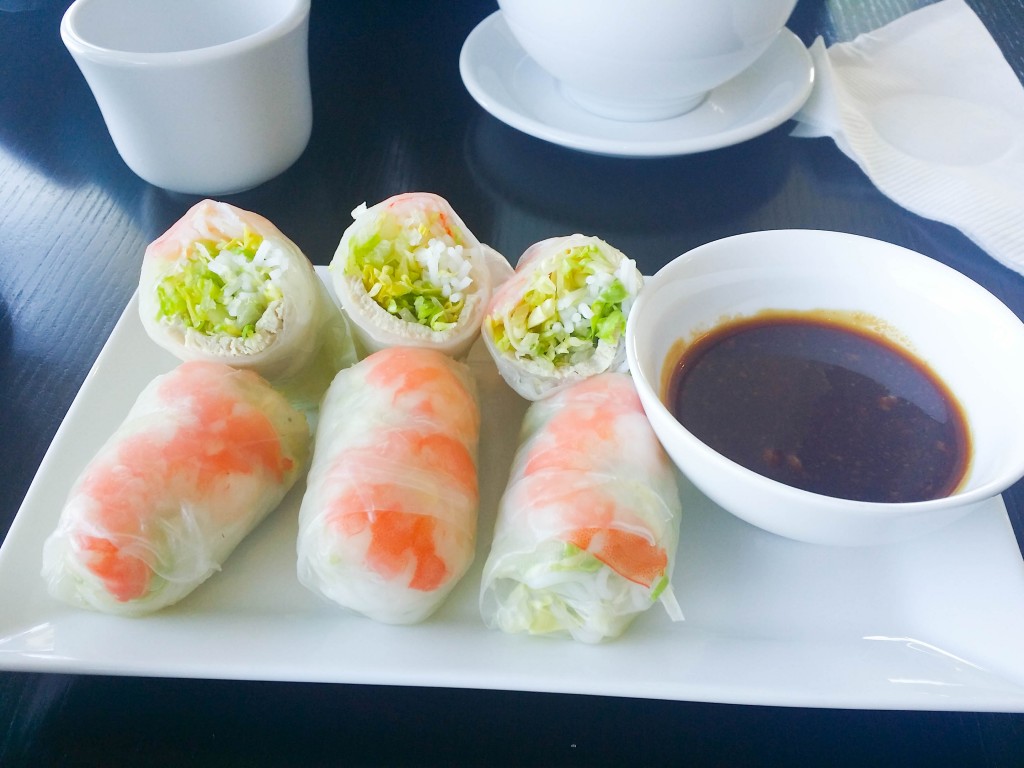 These are really good! I find them different to the ones that I have in Malaysia Vietnamese restaurants which is full of herbs. I guess if you like the herbs you will find this bland but if you are like me (I dislike the herbs) then you will find this yummy. They are refreshing without overloading your taste-buds and taste really good with Hello Vietnam's homemade hoisin sauce. There were no signs of soggy wrappers or veges in these spring rolls which is usually the pitfall of many Vietnamese restaurants. Onto the Deep Friend Chicken Strips.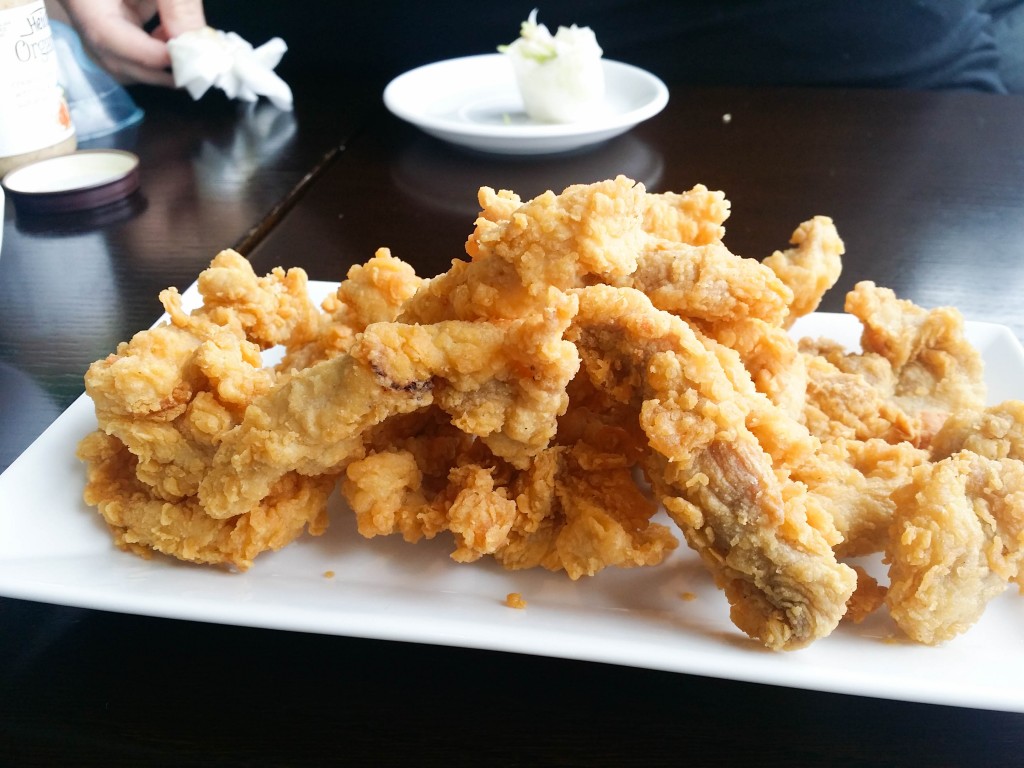 These were amazing. They were tender, juicy and crispy. I would eat a whole plate on my own. Definitely none of that greasy KFC feels as you bite into these succulent chicken strips! Not sure how they did it but you have to try it.
2. Mains: Pho and Vermicelli Rice Salad
Having been there 3 times, I have tried a few of their Pho and Vermicelli Salad. Not by myself of course! Below is the Stewed Beef Pho and Special Beef Pho.
I've also tried their Hue Pho but I didn't get a picture

. So far all the Phos I've had are not overloaded with herbs either. My friend who visited Vietnam said that Northern Vietnam food tends to be less herby? Can anyone verify that? But whichever way the broth for all of the Pho were very flavourful. The pieces of tender meat just melt in your mouth as you eat it. I think most of the Pho is beef based but there are a few that are Pork based such as the Hue Pho. I remember there being a Pig Trotter in it which some people may like (I did!). The Phos are usually served with beansprouts on the side with a wedge of lemon. I like that they do this because it means that the beansprouts won't be overcooked. Nothing worse than overcooked beansprouts

.
One thing to note with their mains is the portion size. The bowls are massive! Either be prepared to share or go there when you're starving. While a bowl of hearty Pho is great during cold days, I think I would prefer something lighter for the hot Summer days coming up. I reckon the Rice Vermicelli Salad choices are a great option. My friend ordered the Lemongrass Chicken version during one our visits and got me to try it. I was hooked!
The next time I visited I had to order it. I got the Spring Roll and Grilled Pork version instead and boy was it good. These bowls are served with some sort of vinaigrette that is sweet with a slight tangy flavour. Mixed together, the vermicelli soaks up the vinaigrette and adds a depth of flavour to the grilled pork and spring rolls. The grilled pork on its own is very good! Juicy and succulent with a smoke charred taste, it is definitely worth the $1 upgrade from the Spring Roll only version of this dish. The crunchy texture of the vegetables combined makes this dish an absolute delight. Be sure to order it when you visit!
So these are all the dishes I have tried thus far. I can't wait to go back and try their other meals. If you have been here before…feel free to recommend some dishes you think I should try!

.
3. Drinks and Dessert
I don't usually get a drink at restaurants but I do when I come here. Why? Because they serve really good Vietnamese Drip Coffee! I had the iced version and it really hit the sweet spot.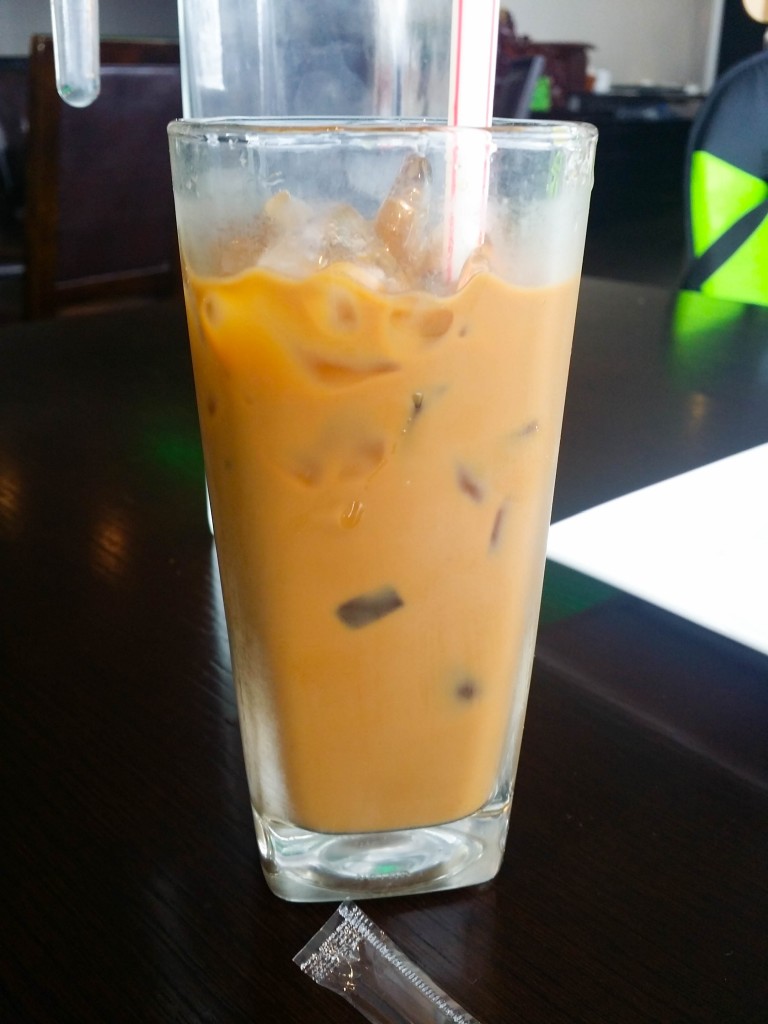 It reminds me of the local coffee brew in Malaysia and that to me is worth every cent. While we have iced coffee this is difference. I think it lies in the type of milk used. Usually condensed milk or evaporated milk is used instead of whole milk. So the coffee is very flavourful. The beans are also roasted in a different manner to the coffee's we usually get hence the unique aroma. I'm no coffee connoisseur but if you've never tried SEA styled coffee or if you miss it (like me), this is the place to get it!
I have yet to try any of their desserts. They look amazing but I'm always too full after the mains. I can see myself coming here for some yummy shaved ice during the summer though! Or even some deep fried ice-cream

one day…..
I am now extremely hungry so I shall have to end this post to go find some food. Unfortunately they are closed now so I can't go there for a quick bite. I would like to clarify that the review below is my experience and views only. Also, nobody paid me to write this review so there is no bias in my opinion. So if you do go and try the restaurant, let me know what you think! Would love to hear of your experience too.
Affordable, Chicken, delicious, Eating Out, Must Eats, New Zealand, Pork, Restaurant, Review, Vietnamese, Winter Warmer