10 Asian Kitchen Must-Haves
Hello! I have yet to properly test out any recipes to publish (promise I'll get to it). Instead I thought I'd share some kitchen 'Must-Haves' with you instead

.
I hail from Malaysia and lineage wise I am Chinese. So the 'Must-Haves' listed here will be based of a Malaysian-Chinese kitchen. Without these core ingredients in their kitchen, I think many Malaysian-Chinese' cooks would be lost -I would be! Anyone else feel this way?
1. Soya Sauce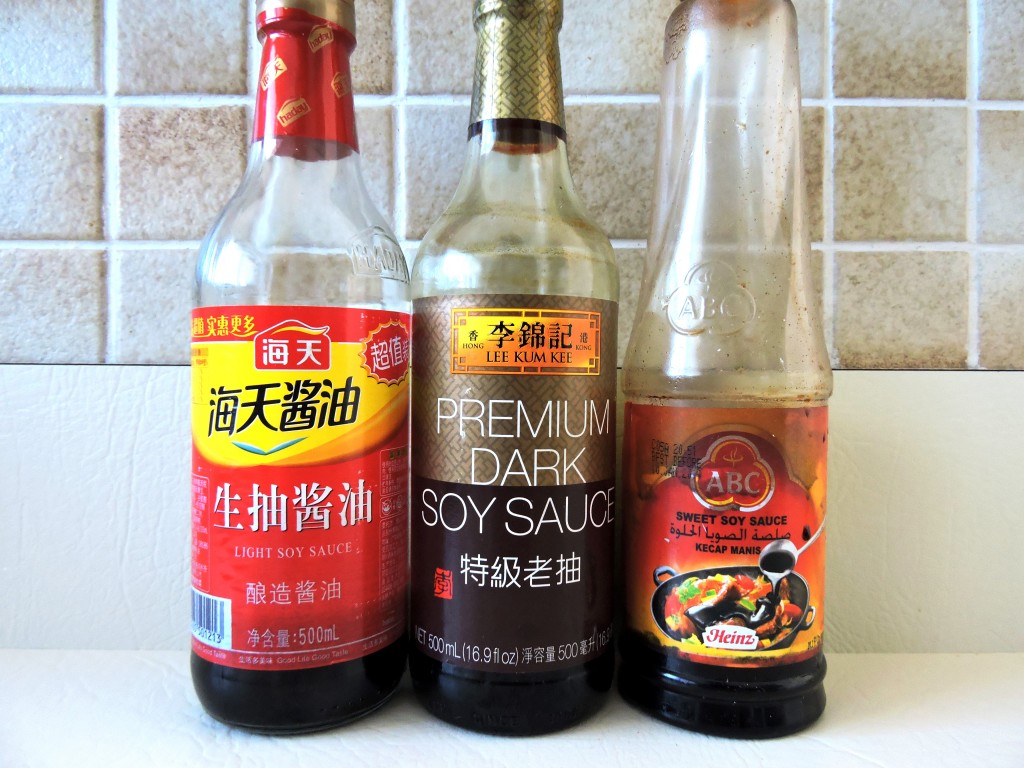 You will definitely find both light and dark soy in an Asian kitchen. Most dishes will utilise these sauces as the marinade or seasoning. The other sibling to the soy sauce family you will find is the Sweet soy sauce. I'm not sure if they have this is other parts of Asia but in South-East Asia, it is a common condiment. I use it to fry noodles,rice, turnip cake or as a marinade for pork, beef, chicken etc.
IMO, when in doubt of how to cook a certain piece of meat – throw in a little of each, top with salt and pepper, voila! A tasty piece of meat, ready to be served. Conclusion: Soy Sauce = Magic Sauce.
2. Five Spice Powder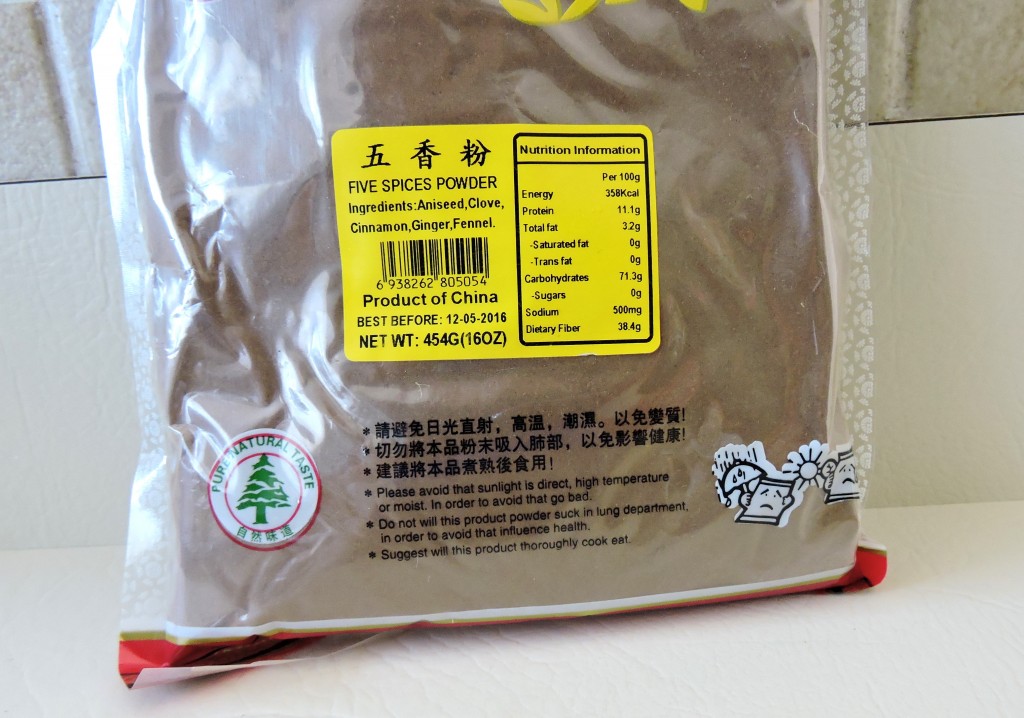 The west have a herb rub for their meats right? This is the East's version. Remember the Chinese Roast Pork Recipe I posted awhile back? Without this ingredient, there will be no Chinese Roast Pork. Similar to the how cinnamon makes anything smell like heaven, this concoction has the same effect. Maybe it's because cinnamon is one of the 5 spices.
But really, Five Spice Powder is more than a meat rub. You can use it to braise peanuts, fry vegetables, make a dressing etc. The possibilities are endless. Just consult Master Google.
3. Curry Powder / Paste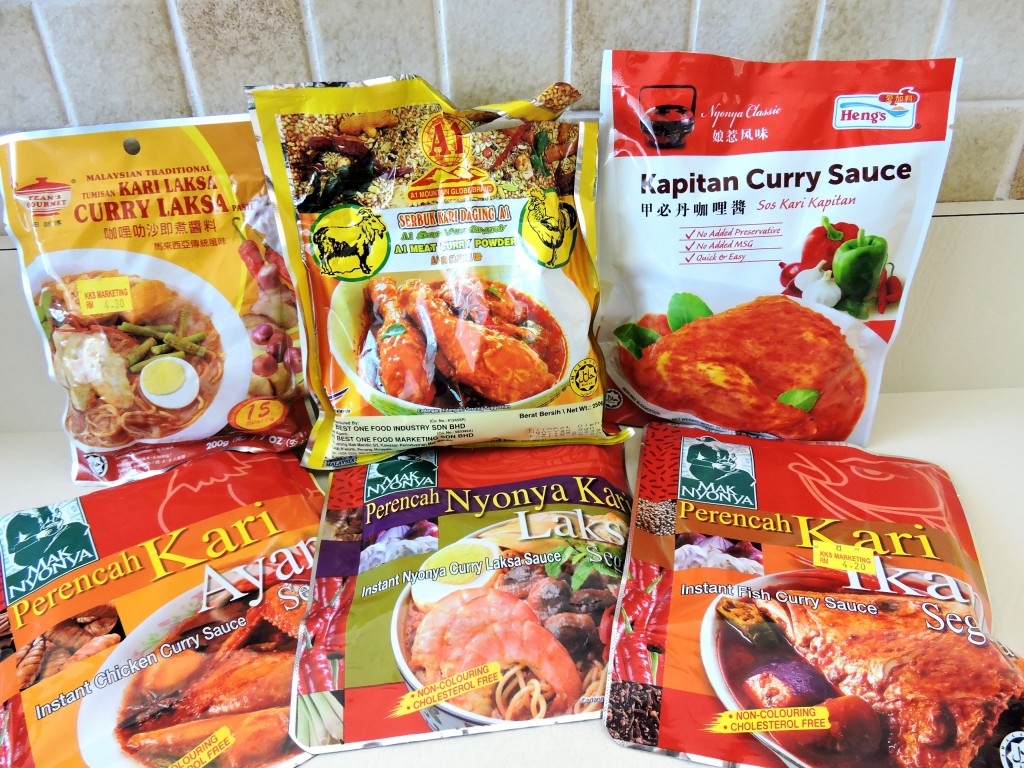 Not gonna lie. I love curry. We have it at least once a week! Amongst all the available versions, the Malaysian types is my favourite. So much so that I will bring the paste and powder back from Malaysia every year (because it is even cheaper to do so). My supply of Malaysian Curry is infinite.
Of course it is best to make your own paste. I do make it sometimes…but in all honesty, the ready made pastes are AMAZING. They are cheap, ridiculously easy to use and delicious! So I don't see the need to go out on a limb to make it all the time. Now you know my secret to good quick curry.
4. Pepper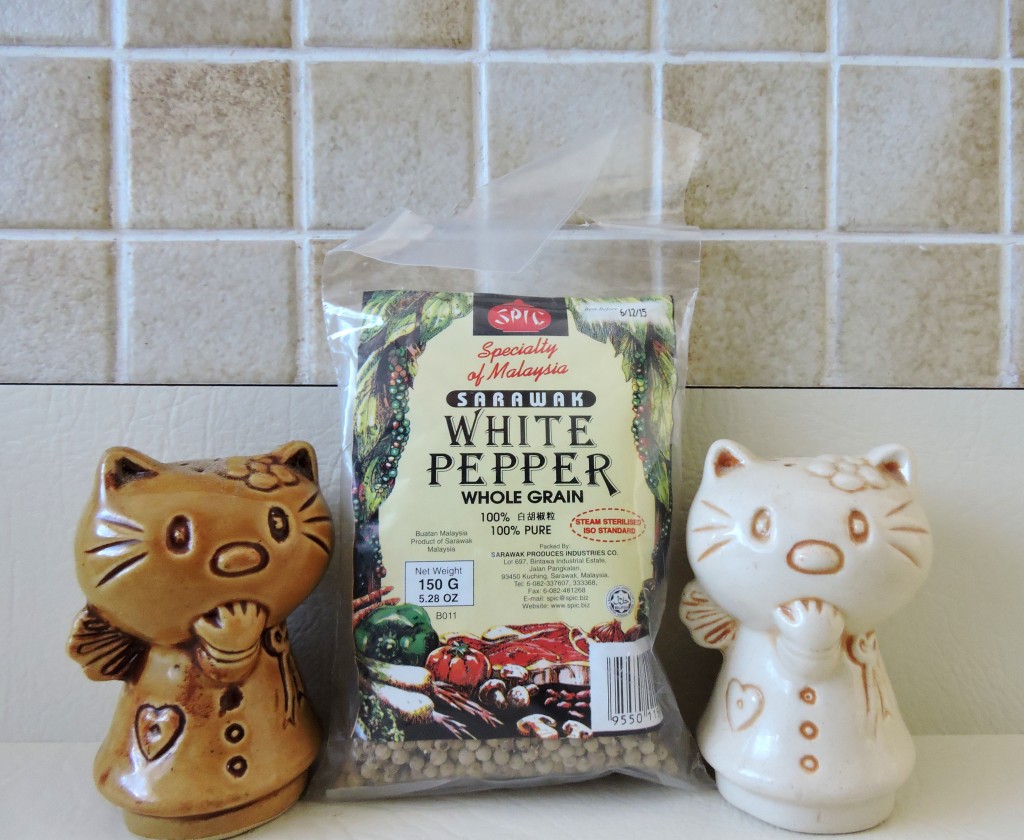 Ok Ok, I know everyone has pepper at home. But hailing from Sarawak, the only type of pepper you will ever find in my kitchen is Sarawak Pepper.
It is one of our most famous produce and to me, it is the best. There is no other pepper I would use. I think the difference lies in the aroma and flavour. You don't need much of it to change the taste of your dish. If you ever come across Sarawak Black or White Pepper, I urge you to try it.
If you think otherwise….please don't tell me.
5. Oyster Sauce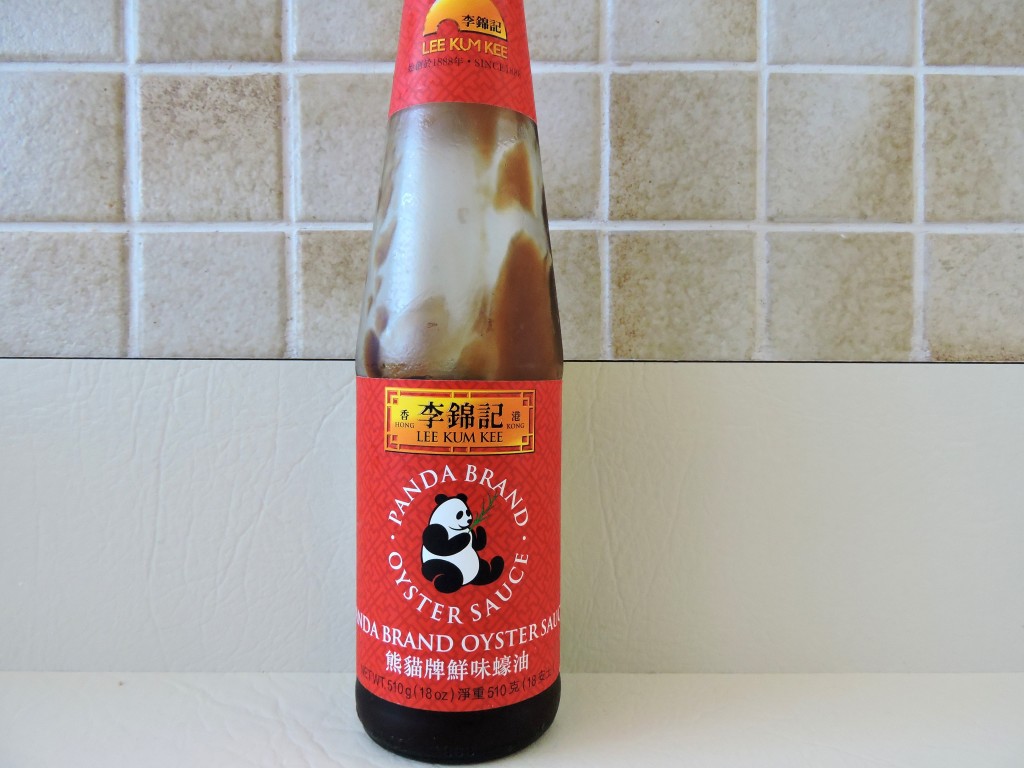 This is one sauce that I would not use liberally. The flavour is intense. In fact, the smell is pretty intense too.
Add 1 spoon of this to any marinade for that extra kick. I like to add about 1 teaspoon when I stir-fry vegetables to give it some flavour. Apparently people use it as a dipping sauce as well but I've never used it that way? If you have. Let me know what you use it with and how!
You should also always refrigerate this! I left it out once and boy did I regret it….
6. Sesame Oil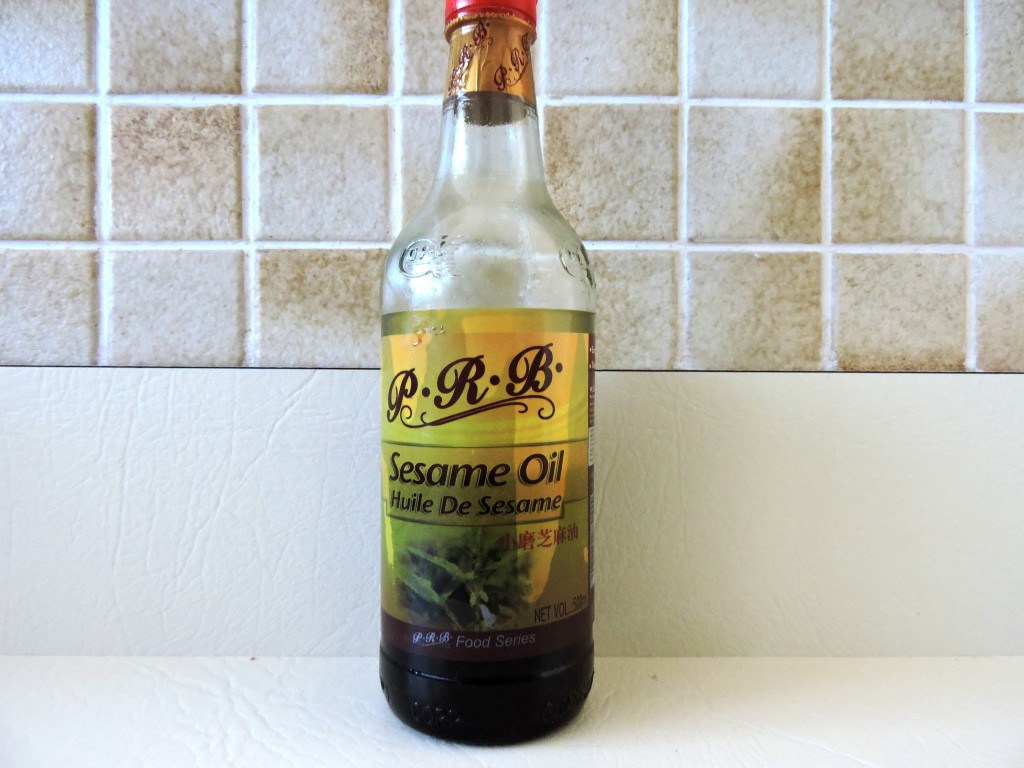 This doesn't need introduction. Lashings of this over noodles, steamed fish and meats transform a dish. Also, if you thought fried garlic and ginger smelt nice – fry it with sesame oil instead. It will change your world.
7. Rice Wines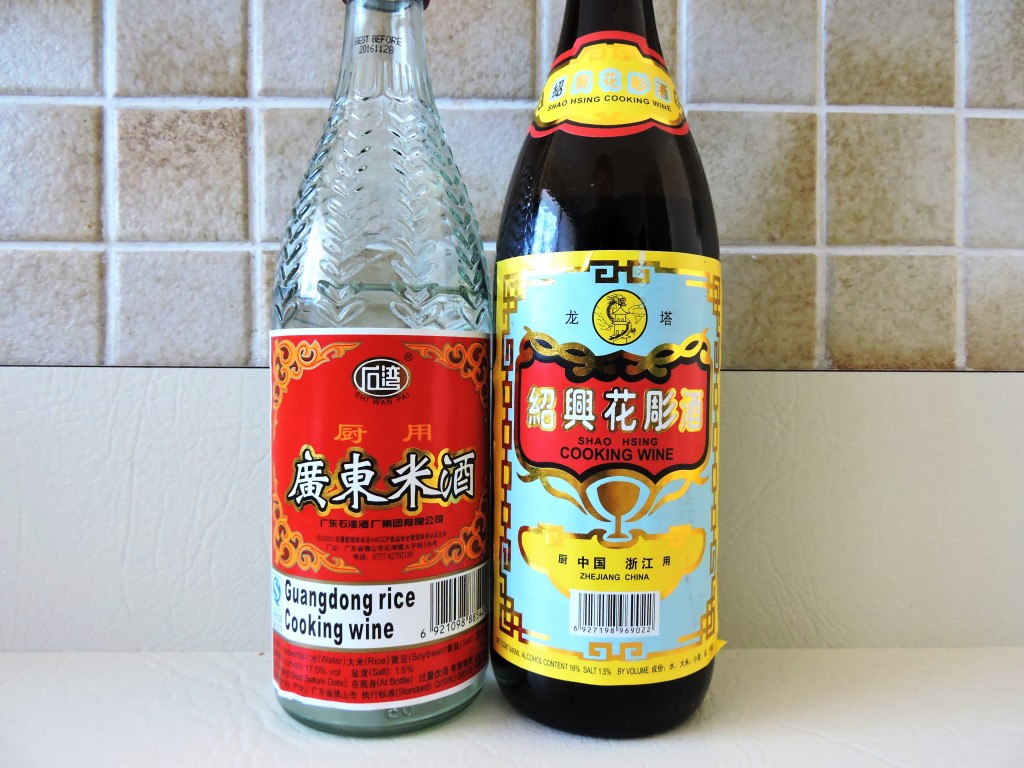 This is a key ingredient in most Chinese dishes. So I recommend you have a bottle handy. If you don't want to buy both – at least have the Shaoxing version.
I'm going to be honest. I don't drink at all. So when a recipe calls for white wine, I can't be bothered to go buy a bottle when I know I'm going to be using a tiny bit only. Instead I just substitute it with rice wine. Probably not optimal but hey, it works. I'm not sure if it works the other way round though. If you try it, let me know!
8. Vinegar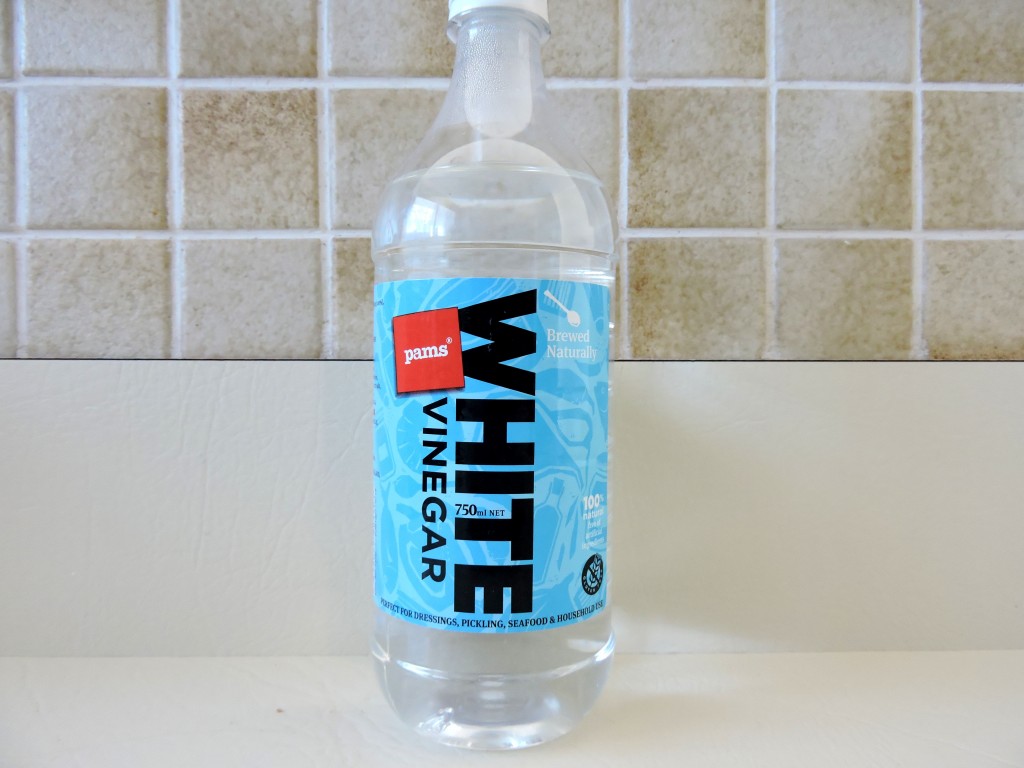 I am not the biggest fan of vinegar. I use it sparingly hence why I only stock one kind – White vinegar. It is pretty much universal and can easily substitute other vinegars if you only need a wee bit. However, there are dishes like Vinegar Pig Trotter or Black Vinegar noodles that require Black Vinegar as the main ingredient. Since I never cook these dishes….I don't stock Black Vinegar. The only other reason I have vinegar is because it's a great cleaning agent

.
9. Turmeric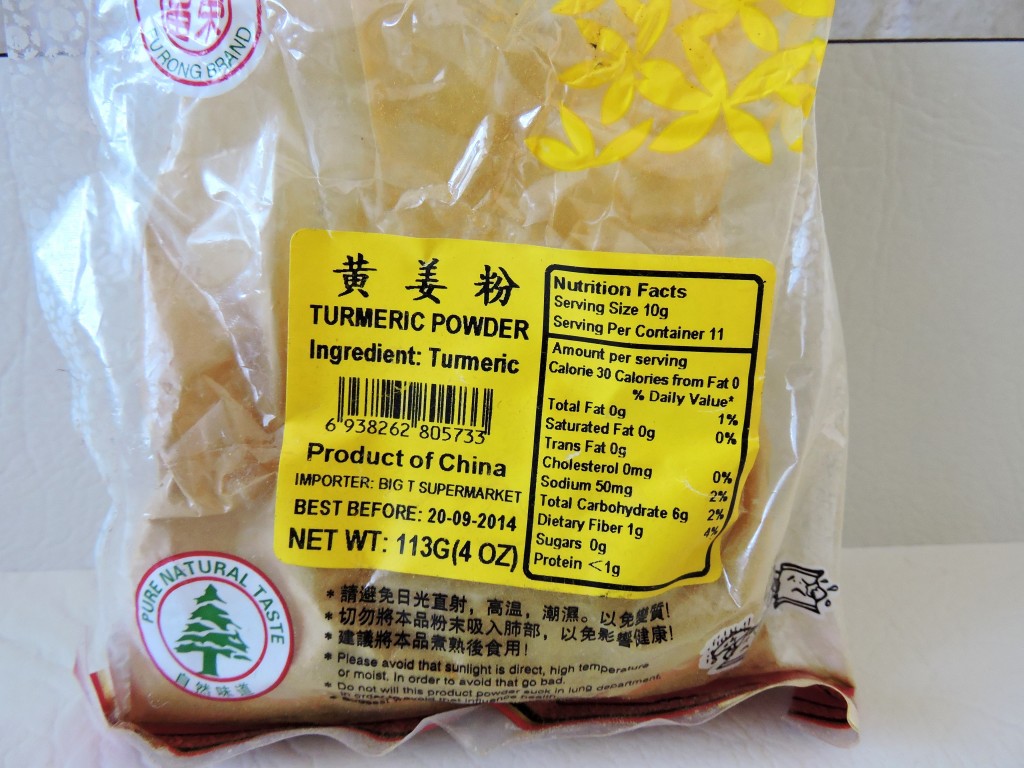 There are many heath benefits of Turmeric. But before knowing all that, I only knew it as the stuff that made everything yellow and taste nice. In Malaysia you will find it as meats, fish, rice, noodles etc – basically everything. Since learning that it can help prevent a multitude of health problems I have been sneaking it into our diet by adding a teaspoon or so into the rice cooker.
The next recipe I want to try using turmeric are these turmeric cakes on a lovely blog I found through Instagram. Check it out!
10. Chilli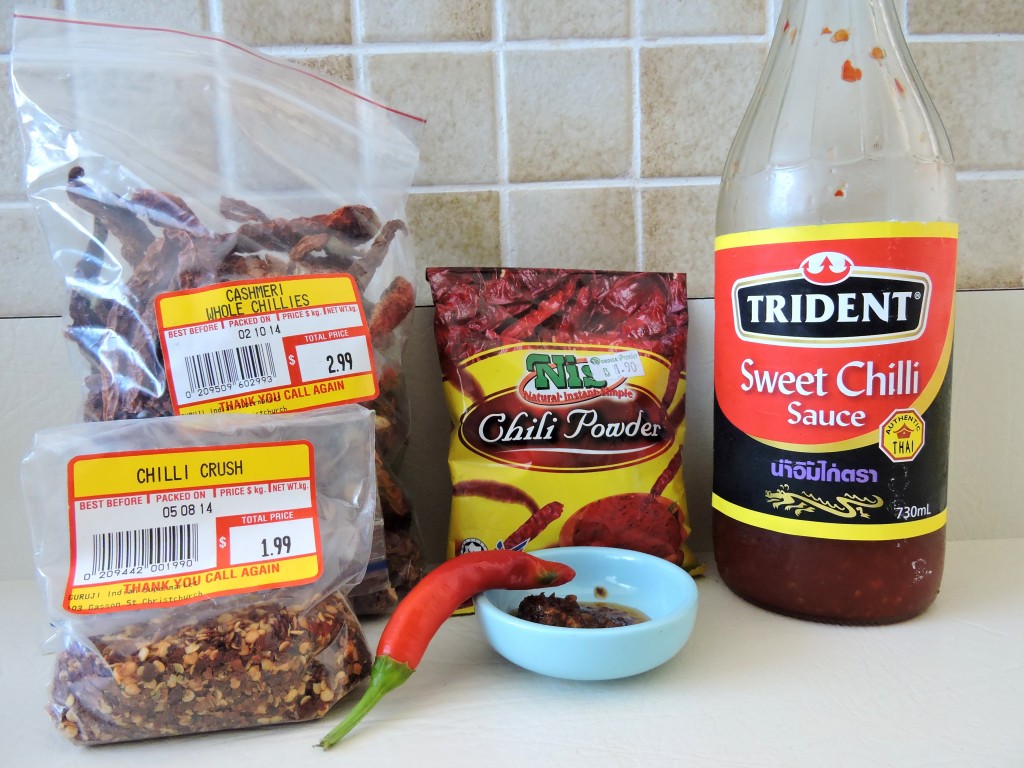 As you can see, I have a fair few versions of chilli in the kitchen. I add it into my cooking quite often and M isn't the biggest fan of it. So I'll usually put a little in and then add more into my portion. M doesn't get why I like to torture my mouth with the spice. But it just makes everything taste nicer? Hmm, maybe I am a sadist

.
There we have it! 10 must-haves in my kitchen. Without them…I will be rather lost. Do you have all these in your kitchen too? Let me know what you use and what you don't use! Till next time

.